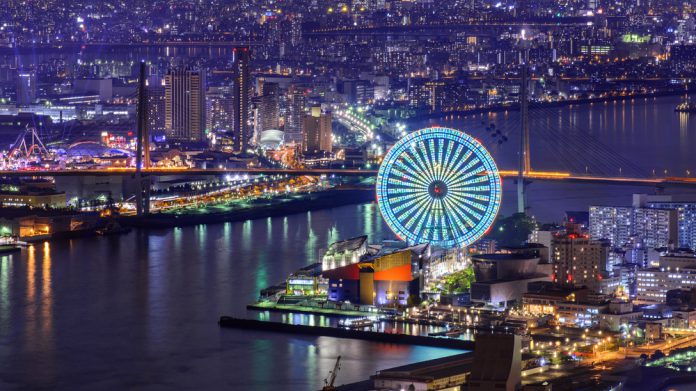 A 20 per cent divestment in MGM China could provide crucial funds for MGM Resorts International to become "the biggest winner of the Japanese gaming opportunity," says Snow Lake Capital.
The investment management firm, which owns a 7.5 per cent stake in MGM, is urging a sale of the aforementioned percentage as it says that it would be in the "best interest to introduce a leading Chinese consumer internet or travel and leisure company" as a strategic shareholder.
The long-term market potential for the gaming industry in Japan is likely very significant, says Snow Lake, adding that, from the examples of the Venetian in Macau and Marina Bay Sands in Singapore, "the first integrated resort to open in a large, untapped market enjoys significant first-mover advantages in terms of occupying consumer mind share and establishing brand power".
MGM has long since been an admirer of gaming developments within the country; forming a consortium with Orix Corporation in March 2019 to bid for the Osaka project. Subsequently becoming the only accepted bidder in February 2020.
Estimations suggest that the IR's total projected cost will be around US$12bn, which will be equally financed by equity and debt. Orix and MGM will each take 40 per cent equity stake, while a consortium of local companies will take up the remaining 20 per cent. 
Furthermore, it is also said that three large Japanese banks have also agreed to the project financing, with MGM's 40 per cent per cent participation noted as a key precondition.
The project's total gross floor area will be 1.3 million square meters, with four hotel towers totaling 3600 rooms, and a three per cent area for gaming. With a 5-year construction period, its opening date should be around 2027 to 2028.
According to the projections listed above, the company would need to invest $2.4bn, with Snow Lake suggesting that a 20 per cent MGM China would generate $1.3bn at its current stock price. 
Snow Lake asserts that "the Japanese government has always favoured the top US operators," placing MGM in prime position following the withdrawals of Las Vegas Sands and Wynn Resorts.
The investment firm also suggests that MGM's commitment to the project is the crucial facet which could determine the development's overall success, as well as saying that the group's inclusion could possibly be key "to the success of the development of the whole Japanese gaming industry".
In a lengthy communication urging MGM to consider the sale of stake in its majority owned subsidiary, Snow Lake concluded: "MGM Resorts' negotiation power will likely also be significantly enhanced, if it were to stay committed to Japan despite the negative impact on its domestic operations due to the virus. 
"It will likely gain a tremendous amount of goodwill both from central/local governments, as well as its Japanese partners. It's possible that it can even gain an upper hand in the overall industry policy formulation."