There's no escaping the fact that last year caused widespread disruption for the gaming industry. Those involved in online gaming, while arguably less affected than many others, have encountered challenges in some of the key jurisdictions.
Yet for Tom Horn Gaming, as we found out from CEO Ondrej Lapides (pictured), some of these challenges have served as a catalyst for creativity as we move into 2021.
CasinoBeats: Firstly, happy new year! 2020 was a difficult year for many within the gaming industry. How was it for Tom Horn? And what were the biggest changes that you had to make?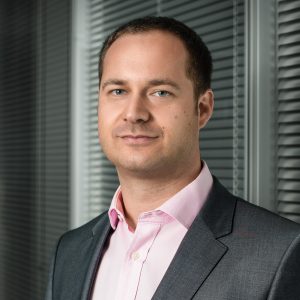 Ondrej Lapides: Happy new year to CasinoBeats too! The unprecedented events of 2020 were nothing short of unexpected with businesses and industries severely disrupted by the pandemic. Despite all challenges Tom Horn Gaming made consistent progress and saw tremendous growth throughout the year thanks to the dedication and ingenuity of our team. 
As a technology company we always try to be ahead of the curve and make sure we implement the latest technology and the most innovative solutions in our operation. 
As a digital entertainment industry, igaming has been at the forefront  of digital transformation and 2020 only accelerated this direction. Tom Horn was no exception and we fully embraced the perks of the digital ecosystem.
The demand for our content surged in 2020 and we were busy supplying our operator network with new engaging titles. Our foresight alongside an agile and flexible approach definitely helped us navigate through choppy waters of 2020 and achieve great results.
CB: Looking forward to 2021, what can we expect from Tom Horn? Any exciting new games, partnerships? 
OL: We enter 2021 with good momentum to deliver further strategic growth. 2020 was a year of many changes – globally but also internally. We assessed our approaches and perspectives not only on game development but also on how we operate as a company. 
In the past years we have been steadily broadening our network to include premium partners in regulated markets. Now is the time to supply them with even more diverse, high quality content. We've started developing new features and mechanics to improve our offering and we will continue in this trend whilst also adding new products that will cater to more specific requirements of local markets. 
Producing unique content with a variety of themes, focusing on niche markets with specific operator needs and player preferences is Tom Horn's competitive advantage and it makes us stand out from the crowd.
The year ahead will see Tom Horn further enhance our global market footprint and deliver advanced technology and outstanding diversified products across global regulated markets.
CB: Would you say that the disruption of 2020 has acted as a catalyst for more creativity in 2021? 
OL: For sure. Disruption always drives innovation. The igaming industry is a very dynamic organism changing at an incredibly fast pace. 2020 only accelerated the exploration of untapped possibilities in game development, delivery channels and use of the latest technologies. This trend will continue to dominate the igaming industry in the following 12 months.
CB: What is your view on the best approach to working with operators – direct integration or through aggregation?
OL: There is no one-size-fits-all answer to this question. Game development is a highly saturated industry and fighting for market share is always tough. Different clients prefer different types of integration. It really depends on their business model and needs. 
It is easier to leverage direct integration to your advantage as you are more in control both commercially and technically. You can also get more creative with marketing and promotions. 
Aggregation, on the other hand, helps especially smaller providers reach a wider network of operators and enter new markets without regulatory headaches that accompany direct integrations. All in all it really depends on your business modus operandi, however high quality unique content is what ultimately drives operators to your products.
CB: By the end of this year, what would you like to have achieved as a company?
OL: 2020 was a pivotal year for Tom Horn Gaming as a company, but this year is going to be even more momentous as we continue to make strategic enhancements to our product line, strengthening its capabilities and advancing our global presence through strategic link-ups. 
Innovation, unique gaming content and customer satisfaction first will continue to be our powerful mantra to galvanise our position as a global first-choice supplier of exciting igaming products.