While the use of aggregation platforms has steadily increased in recent years, Maria Luisa Malfasi, business development manager of ESA Gaming, believes that there are still numerous benefits associated with having a proprietary remote gaming server.
Speaking to Malfasi, she highlighted both the pros and cons when it comes to content aggregation, and how it has helped the supplier reach new markets while also reaping the benefits of its own RGS.    
SBC: As a supplier, you have your own RGS but also use aggregation services. What is the thinking behind ESA's strategy when it comes to distribution?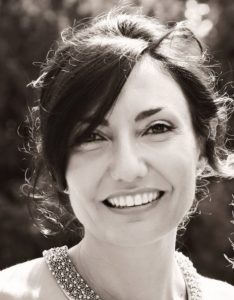 MLM: In terms of distributing our content there are pros and cons to both. Naturally, aggregation platforms enable us to reach a wider audience of operators whereas using our own RGS can give a more bespoke integration which is optimal for our EasySwipe portfolio, designed for sportsbooks. 
Our strategy has been to partner up with key content aggregators in certain markets where larger operators can be slow to sign agreements because of onerous regulatory and administrative requirements. By working with an aggregator, this is all taken care of and we get smooth access to market without too many headaches. 
Aggregators also offer a shop window for the expansion in additional territories as we can see the appetite for our content before fully committing to a market. A direct integration has clear benefits, as from a revenue perspective you cut out the middleman, but aggregators have advantages as well, so we are agnostic in terms of a blanket preference. 
Without going into our sales strategy in detail, we draw up comparisons of aggregators and the territories they serve and then assess to what extent we think we can penetrate that market in terms of direct integrations. It is then all about finding a critical mass of business that gets you noticed while maximising the earning potential.
SBC: What are the advantages for a supplier in using an aggregator? And what benefits does having your own RGS bring? 
MLM: A good aggregation platform gives the operator the ability to manage their content more successfully and astutely. It allows bonusing and other player engagement tools across multiple providers, feeds business intelligence (not only to analysts but directly into the website to allow the serving of relevant content) and, of course, frees up the operator's internal IT resources to focus on what they do best. 
From a supplier perspective, an aggregator can cut down integration times meaning we get access to the market more quickly. This depends a lot on the aggregator though and the operators' policies on publishing new content. 
There are also occasions when direct integrations make perfect sense. In the case of our EasySwipe games, which integrate in sportsbooks, a direct integration can be a simpler route to market as the product is not situated in operators' casino tabs. 
SBC: Is aggregation the only way to get your content in front of major operators as a smaller provider? 
MLM: This is definitely a factor. As with any business you need to get your product out there and work to build your profile and when you start off as a smaller studio, aggregation makes sense as it saves money and resources. Aggregators have the knowledge, expertise and the network that smaller suppliers need to launch their games to operators. 
Saying that, many operators still prefer direct integrations as it cuts out the middleman, so it is ideal for a supplier to have both options. 
SBC: Has the landscape changed in the last few years because of the sheer volume of suppliers out there making it more difficult for operators to do direct integrations?
MLM: Yes undoubtedly. A direct integration is harder these days when many large operators are only accessible through their aggregation partners. Just in terms of human resources it is easier for an operator to harness the power of a content aggregator. We know this from our own experience. 
Our aggregator platform has been going longer than our games and we know how much we can bring to an operator by aggregating content and bonusing opportunities for example. The reality is that if you want to offer content from a number of different suppliers, which is crucial to compete in today's environment, then aggregation is the easiest and cheapest option.