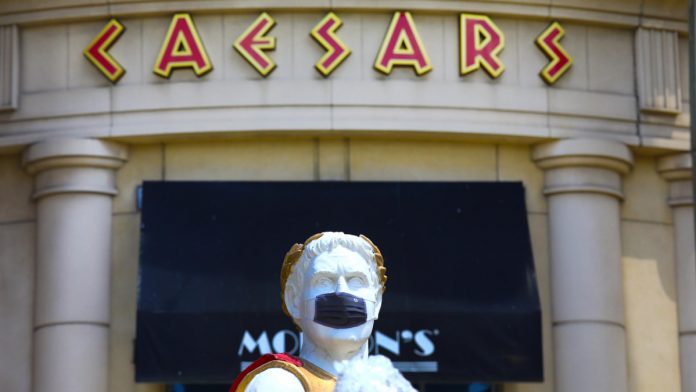 Caesars Entertainment had made a strategic investment in daily fantasy sports platform SuperDraft, in a move which is designed to complement the group's gaming and mobile sports network.
Via the investment, Caesars says that it will add further strength to its customer acquisition pipeline and retention for both online and brick-and-mortar. The firm takes an initial minority equity position, with an option to increase its stake over time up to 100 per cent at pre-determined levels.
As part of the investment, SuperDraft, based in New Hampshire, will join Caesars' online brands, World Series of Poker and Caesars Online Casino, and, upon the acquisition's close, William Hill, as part of a full slate of mobile and online gaming channels.
The company will also become a piece of Caesars' single wallet solution, allowing members more options to play both online and in-person, and is expected to be tied to the Caesars Rewards program.
"The addition of daily fantasy sports fits seamlessly with our strategic vision for mobile and online sports," noted Tom Reeg, CEO of Caesars Entertainment. 
"SuperDraft's innovative multiplier game mode is unique in the marketplace, and we believe it offers a tremendous opportunity to strengthen our position in the sports gaming landscape."
Operating across seven professional sports in more than 35 states, SuperDraft features a game mode that is designed to attract casual fans and experienced players alike.
"We're super excited to be part of Caesars' powerful gaming ecosystem," said Steve Wang, CEO & founder of SuperDraft. "Daily fantasy players deserve a breath of fresh air, and we're here to transform the industry.
"SuperDraft is now well-positioned to accelerate its growth with financial staying power while broadening its consumer appeal with bigger contests and better rewards to players of all interest levels."
Nate Hunter, SuperDraft CTO and co-founder, added: "Caesars is a strong strategic partner that will allow us to further enhance our industry-leading tech stack and provide an enhanced player-first experience. 
"Now SuperDraft can adapt to the market faster than the institutional daily fantasy providers, while providing our players with unmatched prizes, loyalty rewards, and exclusive VIP opportunities."