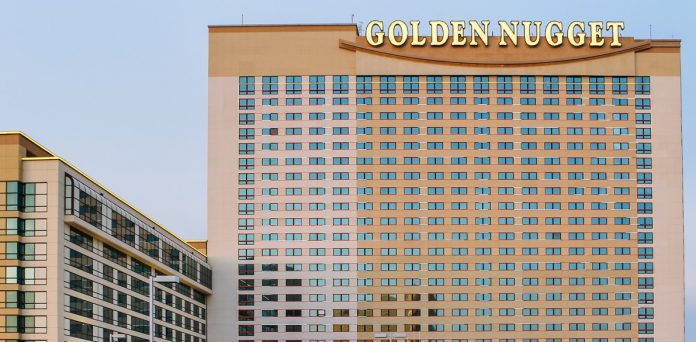 Fertitta Entertainment is to become a publicly listed company via a definitive merger agreement with Fast Acquisition Corp, a special purpose acquisition company that is co-headed by Doug Jacob and Sandy Beall.
The group, which is the parent company of Golden Nugget and Landry's, expects to use the proceeds from the transaction to accelerate its growth initiatives, general corporate purposes and reduce existing debt. 
In connection with the merger agreement, both parties will undertake certain organisational transactions to exclude from the public company certain businesses and assets that Tilman Fertitta will continue to wholly own on a private basis.
The transaction implies an enterprise valuation for Golden Nugget/Landry's of approximately $6.6bn, or 9.25x projected 2022 pro forma adjusted EBITDA of $648m, including the value of the GNOG equity to be contributed to the company, based on an assumed per share trading price of approximately $18, which will be subject to adjustment based on the 60 day average price of the stock before closing. 
Estimated cash proceeds from the transaction are expected to consist of Fast's $200m of cash in trust, assuming no redemptions. In addition, institutional shareholders have committed to invest approximately $1.2bn in the form of a PIPE at a price of $10 per share of common stock of Fast immediately prior to closing.
"The hospitality industry is experiencing the greatest disruption of our lifetimes and Tilman and his team have remained the premiere gaming and restaurant operators in the country," said Jacob.
"We believe this diverse portfolio made up of full-service dining and entertainment concepts combined with pent-up consumer demand, will find continued success as a public company."
Tilman Fertitta, sole owner of Fertitta, will continue to lead the Golden Nugget/Landry's empire and serve as the chairman, president and CEO, as well as being its largest shareholder with an approximately 60 per cent interest and stock valued upon the closing of the transaction in excess of $2bn dollars. 
No other changes to management are anticipated as the existing Golden Nugget/Landry's management team will continue to lead the group.
Fertitta explained: "I look forward to returning my company to the public marketplace. After taking the company private in 2010, we accomplished a lot. However, in today's opportunistic world, I determined that in order to maximise the opportunities in the gaming, entertainment and hospitality sectors, it was preferable to take my company public. 
"We first began to explore going public in 2019, as we saw tremendous M&A deals hitting the market. However, the pandemic set these efforts back. Fast provided us with the perfect merger vehicle to allow us to take control of an already existing public company.
"Fast's capital along with the equity investment from institutional shareholders will strengthen our balance sheet and allow us to pursue our acquisition strategy."
Adding: "After I compared the opportunities provided by a transaction with Fast, versus the traditional IPO route, it became abundantly clear that we could access the capital markets with more certainty and speed if we did a deal with Fast.
"Working with Doug and Sandy has been a pleasure, and I truly appreciate their time and contribution to this process. At the end of the day, the decision to do a deal with Fast was a no-brainer."