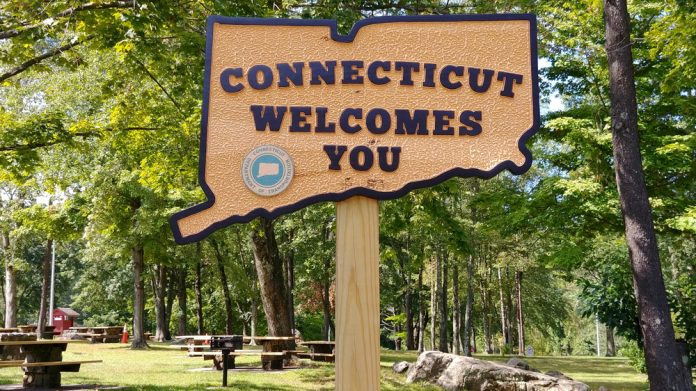 Ned Lamont, governor of Connecticut, has thrown his support behind the full legalisation of sports betting and online casino gaming within the state, both on and off tribal lands.
Outlining his strong approval, Lamont's comments on the modernisation of the state's gaming industry came in a two-year state budget address, with economic expansion forming a central theme. 
Asserting that the region should be left behind amid ongoing action by numerous states across the country, Lamont also suggests that the growth of lottery games to an online platform should also be undertaken, in order to allow the state to remain competitive.
"Our neighbouring states are moving forward with sports betting and igaming, and Connecticut should not leave these opportunities for other states to benefit from our inaction," he explained.
"My administration has been in active negotiations with our tribal partners to bring the state's gaming economy into the digital age. And I am submitting legislation which reflects what I believe to be the best bet in ending this stalemate of inaction in a way which is in the best interest for the entire state."
Lamont's budget proposal assumes that approximately $50m would be generated from an expansion of gaming in the 2022/23 timeframe, with the aforementioned negotiations being those alongside the Mashantucket Pequot and Mohegan tribe's, owners of Foxwoods Casino Resort and Mohegan Sun, respectively.
In the budget proposal, it is added: "The governor firmly believes that we must recognise the evolving nature of various markets and respond accordingly to ensure our state's competitiveness while providing opportunities to our citizens. 
"In addition, our state has had a long and fruitful partnership with the two tribal nations in our state and seeks to build on that partnership through the introduction of sports gaming and on-line casino gaming. 
"Connecticut should not leave these opportunities for other states to benefit from our inaction. Our neighbours are enacting laws to allow this and we need to keep pace to modernize our gaming industry."
Reacting to the proposal, Howard Glaser, global head of government affairs and special initiatives of Scientific Games, explains: "Today in his budget address, governor Lamont proposed authorising ilottery, igaming and sports betting, anticipating $50m in net revenue to the state beginning in 2022. 
"Connecticut's embrace of online gaming and lottery is a large step toward broader adoption of mobile gaming in the United States. Forty-four states now have land-based casino gaming and lotteries, and mobile gaming is the logical extension of those programs in a world going digital. 
"The pandemic is accelerating the trend to on-line play. If states with traditional casinos and lotteries approve on-line gaming, they would see over $4bn in new revenue, in addition to sports betting, at a time when statehouses are under tremendous pressure to find new revenue. 
"Consumers are increasingly drawn to play casino games on-line, and Connecticut's move shows that states are starting to catch up to what their population is demanding."