As technology continues to evolve to yet new heights and player tastes transform year-on-year, we see a seemingly never-ending stream of strategies on how to best target numerous demographics.
However, how do the industry's numerous verticals tackle attraction and retention when it comes to those individuals that fall in the generation Y and Z brackets. We spoke to a slot supplier, a multiplayer game developer and a lottery provider to find out.
Rethinking gaming for a new generation of players continues with Will Whitehead, associate director - accounts at mkodo; Petra Maria Poola, head of business development and operations at OneTouch; and Lloyd Purser, chief operating officer at FunFair Games.
CasinoBeats: On the product front, how does content geared towards gen Y and Z differ from the rest?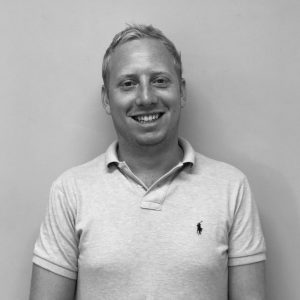 WW: Lotteries are always looking to innovate and evolve their products to appeal to younger generations. Gen Y and Z demand digital products, instant gratification and instant feedback and are very adept at multitasking. The products that lotteries offer must adapt and evolve to complement these characteristics. 
This way, lotteries will provide a variance of games that differ from the classic DBG offering. DBG will always be a significant acquisition driver and key marketing tool for lotteries, because large jackpots and rollovers will always grab customers' attention. Customers of all ages will always love the thought of winning the £50m mega-jackpot. 
However, if you ask lottery customers if they buy their tickets expecting to win the jackpot or for the thrill of 'could it be me' combined with the thought of giving money to good causes, I think you would see an even split. Lotteries also must invest in best of breed mobile experiences.
Gen Y and Z use their mobile phones, primarily native apps, more than ever, so lotteries must ensure they have an app that encourages the younger generation to engage with it and this is in particular what we are helping our clients with. mkodo's vision is to produce best of breed mobile apps and websites, and to encourage digital and retail integration for all regulated lotteries.
That doesn't always mean brand new pieces of innovation or a huge portfolio of game categories and verticals; it's about ensuring that your app offers world class UX, allowing customers to interact with the chosen product with ease and minimal friction and encouraging upsell only as appropriate. 
Gen Y and Z customers spend their lives on apps such as TikTok, Instagram and Snapchat, so we are always looking at these apps and bringing similar UX, navigation and interaction points to lottery, so that the younger generation already know how to interact with the lottery apps. It is important to make sure key user-journeys are familiar; for example: registration, login, scrolling, swiping, search etc. 
PMP: Gen Y and Z players look for more social experiences than their older counterparts. Social casino could therefore prove key to our industry's prospects among that demographic, with instant and arcade games also likely to play a role. 
That said, there's no reason why certain gen Y and Z punters wouldn't go for more traditional slot and table titles, so it's all about offering a diverse portfolio of content that accommodates the full range of potential player preferences.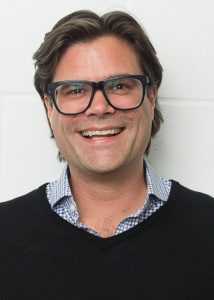 LP: For operators demanding content which appeals to that age range, our games are ready to deliver. Our portfolio is social, active and simple: social, because players collaborate to compete against the house in titles such as our upcoming launch, Rocketeers: To The Moon! 
Fans of that game will also be required to make decisions in real-time, which is what makes it active – players must decide on the optimum point at which to cash out before the Rocket multiplier crashes. 
Finally, simple yet compelling gameplay is key to attracting Gen Y and Z punters. Visual and thematic elements are important – but they should exist to supplement engaging gameplay, not the other way round. 
We look forward to interactively developing additional concepts in response to customer feedback, as we continue to pioneer the exciting multiplayer space.
CB: Do you see the profile of a typical player changing in the coming years? If so, how?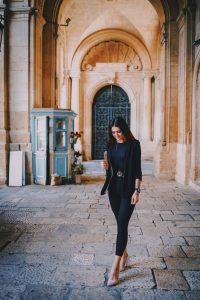 PMP: The emerging generation of players are even more likely to demand games that can be enjoyed on a mobile or tablet, as well as those that allow for shared experiences that can be enjoyed with friends. 
Social media will, of course, continue to play a vital part in our industry's development, so suppliers who can adapt to those changes without compromising the 'thrill of the punt' that defines RNG gaming will reap the rewards going forward. It's an exciting time for our industry, and it will be fascinating to see what happens next.
LP: Player profiles change constantly. The primary factor driving those changes is technology, which we know is constantly evolving. Social media, for example, has fundamentally altered the ways in which people interact with each other, and that includes casino players. 
In our industry and beyond, today's digital landscape is more focused on community spirit, with individuals often in constant contact with each other through several different platforms. 
For the igaming market, that could mean people playing in groups and enjoying entertainment alongside their peers. Enter FunFair Games, here to pioneer a new generation of real-money, multiplayer titles. 
WW: I think there will be gradual changes, but if the product portfolio continues to evolve and adapt to reach different demographics and different generations, then there may not be a 'typical lottery player'.
There should be something for everyone, be that retail-based draws and scratch games, or engaging mobile experiences, online instant content or upsell to other verticals. Regulated lotteries have the power to reach such a wide audience that they shouldn't just focus on gen Y and gen Z but rather think about how to ensure they are catering for players of all age groups.