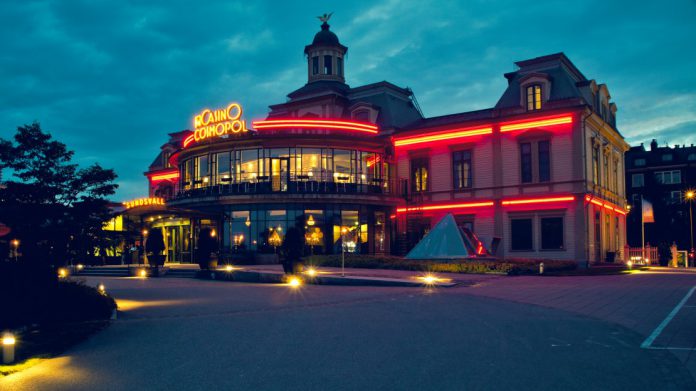 Licensed gaming companies in Sweden scored 2020 revenue of SEK 24.68bn (£2.10bn), representing a 0.4 per cent drop from 2019's SEK 24.79bn (£2.11bn) as digital offset most of the declines felt by the country's land-based sector. 
According to figures released by the Spelinspektionen, the fourth quarter's performance of SEK 6.79bn (2019: SEK 6.65bn), represented the year's best quarterly performance ahead of Q3's SEK 6.04bn (2019: SEK 5.96bn), Q2's SEK 5.91bn (2019: SEK 6.11bn) and the first quarter's SEK 5.94bn (2019: SEK 5.99bn).
The final quarter of the year also saw online betting and gaming and Svenska Spel's lottery and Vegas slots lines score their best performances of the year, coming in at SEK 4.19bn (2019: SEK 3.65bn) and SEK 1.54bn (2019: SEK 1.73bn), respectively.
Charitable lotteries' Q4 rose 7.9 per cent to SEK 982m (2019: SEK 910m), with bingo down 24.1 per cent to SEK 44m (2019: SEK 58m), and restaurant casinos closing the period at a 51.5 per cent reduction to SEK 32m (2019: 66m).
For the year, the regulator reports that the country's digital ecosystem increased eight per cent, recording revenue of SEK 15.15bn (£1.29bn) from SEK 14bn (£1.19bn).
State owned lottery and slot games closed the year at SEK 5.43bn (£463.8m), down eight per cent from SEK 5.91bn (£504.8m), with the Casino Cosmopol land-based casinos finished up at at SEK 196m (2019: SEK 975m) gained entirely in Q1 due to COVID-19 restrictions.
Charitable lotteries' year came in at SEK 3.55bn (2019: SEK 3.41bn), bingo dropped to SEK 182m (2019: SEK 234), and restaurant casinos declined to SEK 166m (2019: SEK 229m).
At the end of the fourth quarter, the Spelinspektionen reports that a little over 59,000 people were suspended for gambling via Spelpaus.se. 
Representing an increase of six per cent when compared with the previous quarter; by the beginning of March 2021 the number had increased to almost 61,000.
H2 Gambling Capital estimates that revenue of between SEK 613m-724m was gained by companies outside the Swedish licensing system during the fourth quarter. This approximation rises to SEK 2.4bn-2.6bn for the year.