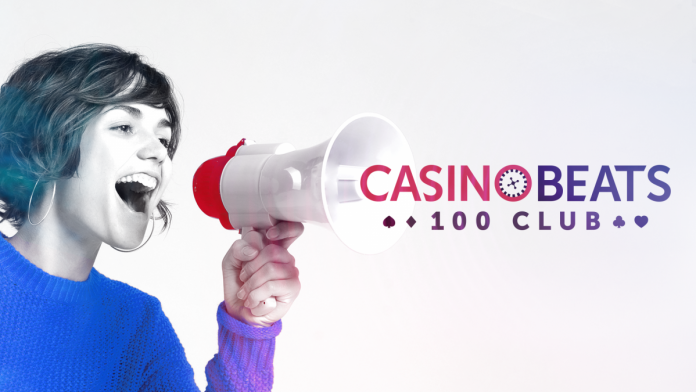 Last month, the European Gaming and Betting Association warned the industry that if lessons were not learned following the increased spotlight being placed on the sector, than the future would be bleak. 
Noting that the online gambling industry was 'rightly under public pressure,' Maarten Haijer, secretary general of the EGBA, stated that 'there are still way too many companies in the sector who far too readily point the finger angrily at regulation and complain about it, without taking responsibility and providing solutions'.
Haijer went on to claim that the industry needs to become 'much more mature' in how it responds to society and it needs to do so 'quickly'.
As part of our next edition of the CasinoBeats 100 Club, we asked our members to tackle the case of accountability within the sector, questioning whether it is the key to a future proofed online sector, while also gaining their opinion on what needs to be done to improve accountability and transparency. 
We asked: Following the EGBA's recent suggestion that accountability is the key to a future-proofed online sector; is this a fair assessment? And what do you think needs to be done to improve accountability and transparency?
Agreeing with the assessment, Dmitry Starostenkov, CEO at EvenBet Gaming, noted that this was the 'only way' to the world of big businesses. 
He continued: "If we want the online gaming industry to become a normal sector of the global economy: sustainable, attractive for institutional investors, publicly recognisable, we have to push it toward transparency, regulation and industry standards."
Echoing Starostenkov's response, Tim Parker, COO at superseven.com, claimed the assessment was 'completely fair,' highlighting that the industry as a whole has a responsibility to self regulate. 
Parker expressed: "Had the online industry as a whole self regulated earlier then we would not have had to have regulators step in to the degree that we have seen over the last few years, governments would have happily levied their taxes having been happy that vulnerable persons were well respected and protected. 
"Furthermore the revenue generated for the individual country would have helped offset tax raises etc and the public would have had far more time and sympathy with us as an industry.
"You only have to look at the public reaction in the UK to Camelot versus Richard Branson with regard to the National Lottery licencing a few years back – the groundswell of public opinion that got behind Richard Branson's bid to provide a non-profit lottery was one of the best brand awareness concepts ever.
"As an industry we need to have a far more multi faceted approach to both accountability and transparency. There is a lot more signposting of possible harm points and behaviours both on site and in the media these days but this is only brushing over a deeper problem, that problem is still a lack of trust. 
"There are several industry organisations now that represent, unfortunately, only the tier one operators which means that the vast majority are missing from here. 'Cowboy' operators still exist, as do white label suppliers that will happily tell you that if you sign with them then you can operate in just about every black market there is. Trust me on this."
Parker also expressed that the 'age of the white label' should be 'buried forever' claiming the world 'doesn't need several hundred sites that are the same but painted differently'.
He added: "It lowers the barrier to entry and is one of the reasons that ensures that there will always be a dark underbelly to the industry. For all the good work that so many operators are putting in, this will always dog our industry until we find a way to rid ourselves of it.
"I have seen a change in attitudes over the last couple of years from some of the bigger, listed operators where they are prepared to take the short term hit to revenues to ensure stable, regulated revenues over the longer term. 
"This comes from CEO's being better able to manage the short terms of the market and the shareholders and by managing expectations better than they have historically. When this is the norm, operators are given the room to breathe and to become open, transparent and accountable like the vast majority of us wish to be."
On the point of regulators within the sector, managing director of Degree 53, Richard Wagstaff, pinpointed that accountability and transparency amongst operators will 'help' regulators to understand the level of problem gambling within each business. 
He said: "It will also promote a safe gambling culture amongst customers as it will give assurance that the operator they're playing with is committed to protecting them and reducing problem gambling."
Another member who expressed the assessment was a 'fair suggestion' was Shalva Bukia, head of product at Spribe, who highlighted that igaming was 'not alone' in this situation with every industry having its 'share of problem customers'.
She explained: "Our difference from the alcohol or food industry is that our products are digital and it's much easier to implement tools and solutions to reduce problem gambling. Kindred definitely sets a good example of how this is done." 
Our final input comes from PandaScore's CEO, Flavien Guillocheau, who looked at the issue through the prism of esports stating that regulation is 'essential' for the future of the industry. 
"Preventing underage and problematic betting is a key challenge just as it is in sports betting," Guillocheau noted.
"In light of the EGBA's suggestions regarding accountability, transparency is key for the online sector. Transparency at all levels is an even greater challenge in esports due to the smaller frames of reference and historical data to draw from. 
"This creates an environment where newcomers don't know how esports betting works, how big it is and how it's structured. It's important for more stakeholders in the space to demonstrate that bettors are operating on a level playing field.
"An example of this lack of transparency in esports is the fact that some tournament organisers and official data resellers are offering data to bookmakers faster than the public video feeds and live streams – sometimes up to ten minutes ahead. Most punters aren't aware that the bookmaker has the information and are updating their odds so far ahead of when they see it.
"We need to educate and evangelise the esports crowd about how things work and where they can bet on esports safely."
Launched in 2019 to give a voice to the industry on a range of key issues, the CasinoBeats 100 Club tackles the tricky questions and shares members' views across the CasinoBeats network. Have your say by joining the 100 Club.