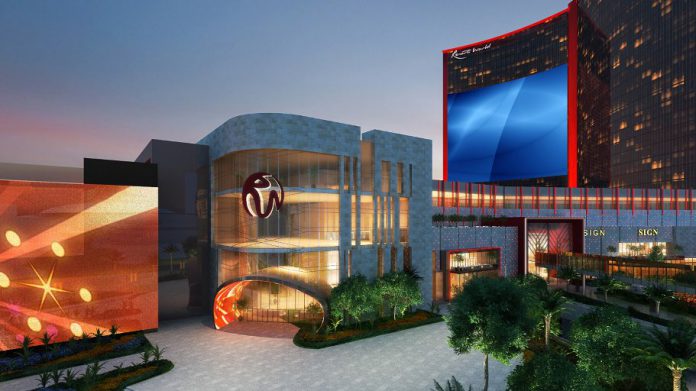 Resorts World Las Vegas has become Sharecare health security verified with Forbes Travel Guide, making it one of only four resorts in the city to have received the designation to date.
The verification comes with an easily identifiable 'seal of approval' – the Sharecare verified with Forbes Travel Guide badge – based on the property's compliance with expert-validated best practices that minimise the risk and impact of COVID-19 and potential future public health events.
Prior to swinging open its doors, which is set to take place this summer, the property has been working to meet CDC and Southern Nevada Health District safety standards for current employees and visitors on property.
"As we prepare to open our doors this summer, our top priority here at Resorts World Las Vegas is the health and safety of our guests and team members," noted Scott Sibella, president of Resorts World Las Vegas. 
"By receiving this verification, we hope to prove to our future patrons that safety always comes first, and our ultimate goal is to create an environment that everyone feels comfortable in."
Developed by Forbes Travel Guide and digital health specialists Sharecare, the comprehensive verification covers more than 360 standards across health and hygiene protocols, cleaning products and procedures, ventilation, physical distancing, the guest experience, and health safety communication with guests and employees. 
Hotels are required to verify their health protocols on an ongoing basis to ensure continued compliance with the most up-to-date global health standards.
"The pandemic has made it clear that hotels and resorts must, first and foremost, assure guests of their safety," said Filip Boyen, CEO of Forbes Travel Guide. 
"By becoming Verified, Resorts World Las Vegas has demonstrated its commitment to creating a culture of accountability and following global best practices to heighten health security, verified by a third party."