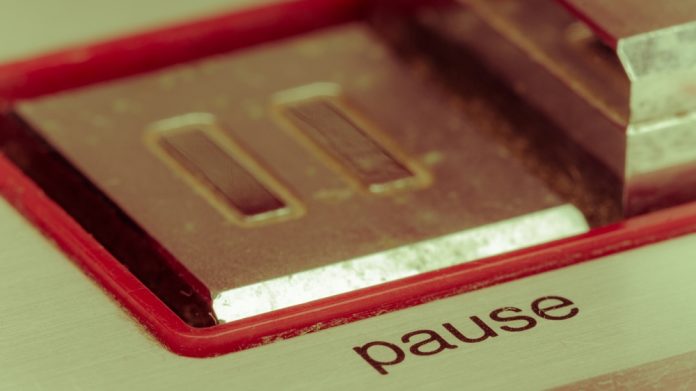 Golden Nugget Online Gaming has linked-up with Conscious Gaming with a view to advancing the independent philanthropic organisation's PlayPause tool, alongside a multi-state roll-out.
This will see the self exclusion safer gambling tool launch in jurisdictions where GNOG operates, including New Jersey, Michigan and in upcoming launches in Pennsylvania, Virginia, West Virginia and Illinois.
PlayPause is designed to modernise and strengthen the effectiveness of the US gaming industry's responsible gaming programs. The solution is made available to operators, regulators and sports leagues via Conscious Gaming, a new non-profit established by GeoComply.
"It is our responsibility to maintain the highest standards for responsible gaming as we expand our igaming across multiple states," said Thomas Winter, President of GNOG.  
"PlayPause's innovative, multi-state approach to responsible gaming is a smart solution at a perfect time so we, as an operator and an industry, can use the latest technology to provide online patrons with the safest and most robust options available."
Conscious Gaming says that the PlayPause solution will expand the protective self-exclusion bubble so that as players move from state to state, the protection they have asked for, can also move with them.  
It is added that it will also enable consumers to self-exclude across multiple states to prevent the incidence of simply crossing a state line and continuing to gamble. 
Finally, PlayPause aims to empower operators to strengthen responsible gaming programs, and make more data-driven decisions, with greater insights into players that have already self-excluded in one state but need to be recognised and protected if/when they seek to play in another jurisdiction. 
"It's wonderful to have Golden Nugget Online Gaming aboard with Conscious Gaming to rollout PlayPause," added Anna Sainsbury, Conscious Gaming trustee and GeoComply chairman and co-founder.
 "It is only by working together with all stakeholders that we will be able to ensure consumers have the necessary tools to foster responsible play, thus we appreciate the recognition and endorsement from GNOG to aid our efforts on behalf of the industry."