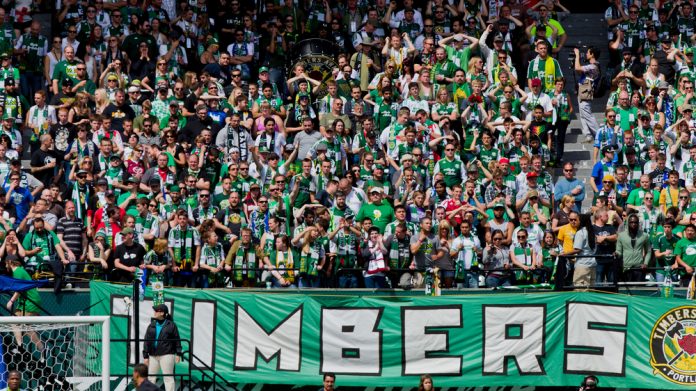 Major League Soccer side Portland Timbers and Luckii have detailed the terms of a multi-year partnership agreement, which designates that Oregon Racing Commission licensed firm as 'Official Online Gaming Partner'.
Plans included as part of the deal include collaborations on in-game and on-field sponsorships, online promotions, charitable efforts and IP rights, including a soon-to-be-released Timbers-themed game. 
"We are thrilled to welcome Luckii as our official online gaming partner," said Mike Golub, the Portland Timbers' president of business. "Since their launch in Oregon, we've discussed creative ways to introduce Luckii to our fans and are excited about this new multi-year partnership."
Under the terms of the agreement, fans coming back to Providence Park this season will see Luckii promotions on the field and around the stadium, as well as regional broadcast integration for home and away games on Fox 12 Oregon and Root Sports. 
Furthermore, Timbers fans will also be able to participate in a number of integrated promotions on Luckii.com, including franchise specific prizes and branded events.
"We are excited about this groundbreaking partnership with the Timbers," said Bill Yucatonis, president of Luckii. "The Timbers are an iconic brand in Oregon and a franchise with deep roots in the community, along with a dedicated and passionate fan base we are excited to connect with.
"As we move forward with plans to expand to other states, this partnership has shown us the value of engaging with Major League Soccer fan bases across the country."
Luckii adds that it retained Portland research-based creative studio Watson Creative, led by former Nike creative leader Matt Watson, to activate this engagement. 
"Matt and his team are the best in the business and we're excited to be live in Providence Park and on Timbers.com this season," Yucatonis noted.