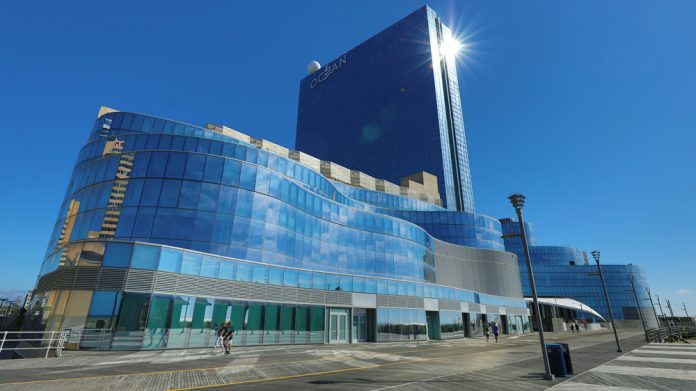 Atlantic City's Ocean Casino Resort has said that it is doubling down on its recent success by reinvesting $15m into the resort, team members, and surrounding North Beach community.
Following the introductions of The Cove high-limit slot experience and The Loft private luxury gaming suite, the property says that it will continue "to up the ante this summer" with several additions to the casino floor. 
This will see the facility debut an all-new high-limit table games venue and Asian gaming space, as well as two new guest lounges for Ocean Rewards cardmembers. Also, new pathways will be installed throughout the casino so guests may easily navigate between games, including more than 250 new slot machines.
In addition to the enhancement of Ocean's gaming floor, the resort will expand several of its non-gaming amenities, including pools and cabanas, beach, culinary hospitality, and entertainment experiences.
"Ocean's interest in our people, product, and community is a testament to the progressive direction our property is moving toward as we enter into the summer months," said Terry Glebocki, chief executive officer for Ocean Casino Resort. 
"As restrictions are lifted and we begin reopening additional areas of our business, I am thrilled at the opportunity to present our guests with an evolving gaming experience that is unique to the market."
Furthermore, on top of more than $1m in annual wage increases and bonuses to eligible team members, Ocean and Luxor Capital Group will donate $50,000 to several local charities.
"With success comes responsibility, and there is no greater responsibility than doing what's right," added Glebocki. "Thanks to the hard work, determination, and commitment of our team, Ocean had a successful 2020, allowing us to issue wage increases, as well as give back to our local North Beach community."
This comes after news broke earlier in the month that the venue could be set to gain a new joint ownership partner, after Luxor Capital Group, the property's primary proprietor, confirmed that it is pursuing a partnership with the Ilitch organisation.
Subject to regulatory approvals and final closing conditions, the proposal would see the Ilitch organisation own, through an affiliate, up to 50 per cent of the casino establishment, with Luxor owning the rest.