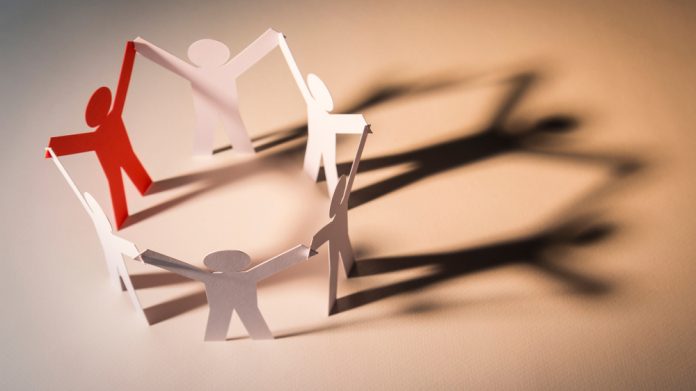 With plenty of comings and goings around the industry, allow CasinoBeats to give you the rundown on a number of recent manoeuvres.
Bragg Gaming Group
Richard Carter has formally taken up occupation of the role of CEO of Bragg Gaming Group, a position it was confirmed that the former CEO of SBTech was to step into in March.
The company says that the move is made at "a key point" in its growth and evolution, with an aggressive global growth strategy underway, including expansion into the burgeoning North American igaming market and an anticipated launch on the Nasdaq exchange.
I'm excited to be leading Bragg in its next phase of growth and helping to shape the future of the company, as we continue to provide next generation premium content and tools to our B2B partners," said Carter.
"Bragg has the cutting-edge technology, the data driven insights, the player engagement tools and the premium content that ideally positions the company to capture an increasing proportion of global igaming market.
"I'm eager to leverage these strengths to expand Bragg in both our core European markets and in the rapidly growing North American igaming market."
Gaming1
Gaming and sports betting operator Gaming1 has appointed Ricardo Viana to its newly created role of chief creative officer, where he will build upon 25 years of industry experience.
Viana will take charge of the design, distribution and marketing of the group's game collection, streamlining the development process for its more than 120 slots, dice and table games.
"We are thrilled to welcome Ricardo on board, and have every confidence that his appointment will prove pivotal to the continued popularity generated by our ever-growing games offering," commented Sylvain Boniver, COO and co-founder at Gaming1.
"Our in-house portfolio of premium casino titles has gone from strength to strength in recent months, and Ricardo will undoubtedly play a key role in helping it to expand and improve even further."
International Game Technology
Walter Bugno has resigned his position as executive vice president of new business and strategic initiatives of International Gaming Technology.
Following the departure, IGT new business responsibilities will be divided among the global lottery and global gaming business units. Responsibilities for strategic initiatives will be assumed by the IGT strategy and corporate development support function.
The group says that the decision has been made in order to "pursue a new professional opportunity," with Bugno to continue in his current position until May 14, 2021.
"I would like to thank Walter for his accomplishments over the course of more than 10 years of senior leadership at IGT. His efforts have made meaningful contributions to the strength of our global leadership," noted IGT CEO Marco Sala.
"At every stage of his time with IGT, Walter successfully engaged teams across multiple regions, built significant customer relationships, fostered continued talent development and championed innovation throughout his organisation. On behalf of everyone at IGT, I wish Walter well in his future endeavours."
Avala Casino
Lauded as 'Montenegro's largest casino," Avala Casino has announced the appointment of Neil Gallacher as CEO as part of the acquisition by Global Gaming Holdings.
Gallacher, an experienced international gaming executive having managed casinos in Europe, Africa and Asia, is also the former vice president of Jeju Shinwa World and joins the Avala Casino team from Les Ambassadeurs, London.
"I look forward to this new role and driving tourism to both Avala Casino and Montenegro as a whole, I am excited to expand our entertainment offerings – launching our new sports bar and high roller poker tournaments alongside avala.bet – our new online sportsbook and casino," Gallacher stated.
PointsBet
PointsBet has appointed veteran communications and public affairs executive Patrick Sandusky as senior vice president of communications.
In the newly created role, he will lead all external communications and media relations for PointsBet and report to PointsBet USA CEO Johnny Aitken, while being based in the firm's East Coast offices.
On his appointment, Sandusky said: "I am excited to join a growing company that is not only an industry leader in the sports betting space, but also at the forefront of sports and technology.
"The future of fan engagement will be built around sports wagering, and PointsBet – along with leading partners like NBC Sports – will change the dynamic on how sports fans interact with their favourite teams and leagues.
"I look forward to utilising the strong foundation in place and helping shape strategy and vision to find success in the burgeoning, competitive space that is US sports betting."