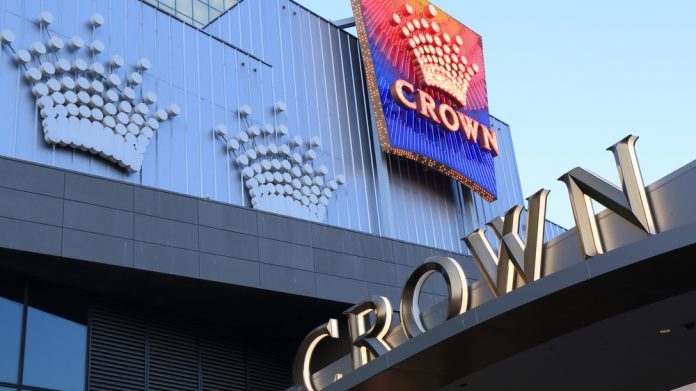 Crown Resorts and Star Entertainment Group have reached an agreement with the New South Wales Independent Liquor & Gaming Authority which will see both cease all international junket operations.
Furthermore, both will also work with the Authority to make all gaming in its casinos cashless, with card technology to be utilised via a link to identity and a recognised financial institution.
Furthermore, Crown has also reached agreements on several further matters regarding operation of the Barangaroo casino, which follow discussions alongside the regulator in the aftermath of the Bergin Report concerning the future management and operation of the venue.
This saw Crown deemed unfit to operate the $2.2bn Crown Sydney Hotel Resort, with the report citing poor corporate governance and culture, and deficient risk-management structures and processes.
Crown has agreed to pay a contribution towards the cost of the Bergin Inquiry of $12.5m, as well as committing to an annual 'Casino Supervisory Levy' of $5m in each of FY2021 and 2022. The Casino Supervisory Levy from FY2023 is subject to further consultation with ILGA.
Furthermore, and as previously communicated, the company will also phase out indoor smoking at its Australian resorts by the end of December 2022. 
Helen Coonan, Crown's executive chairperson, explained: "While we recognise we have more work to do, we welcome ILGA's indication today that Crown's reform implementation is well-advanced towards suitability to operate gaming at Crown Sydney. 
"It's important to know we are well on track but I have assured the regulator there will be no complacency as we continue to embed the changes to improve our governance and compliance processes across the organisation."
Philip Crawford, ILGA chair, says that Crown is making "significant progress" in addressing the serious concerns raised in the report: "Crown, through its executive chair Helen Coonan, is addressing many of the issues which caused Commissioner Bergin to find that it was unsuitable to hold a casino licence in NSW," he said. 
"The Authority has also entered into an agreement with CPH to address issues around its influence and control over the management of Crown." 
Furthermore it was also confirmed that an independent monitor is being appointed to report back to the Authority on several of Crown's structural changes, with particular focus on its corporate governance, anti money laundering measures and culture.
"The Authority will await the report from the independent monitor, and the result of the financial accounts audit, before making a final decision on suitability," he added. 
"Any changes to Crown's ownership structure, including takeover or merger proposals, require the Authority to consider a range of issues including undertaking full probity assessments of any new entrants, how a merged entity would operate, and the extent to which any existing agreements with Crown would need to be reviewed.
"Any concerns around monopolies would be a matter for the Australian Competition and Consumer Commission."
Earlier this week it was confirmed that Star Entertainment Group had tabled a AU$12bn merger proposal to Crown Resorts, which it believes would create a "national tourism and entertainment leader".
The proposal pits the casino operator against Blackstone Group, which already owns a little under ten per cent of the group and revised its offer to $12.35 per share after previously tabling a bid of $11.85 each, valuing the group at AU$8bn, last month.