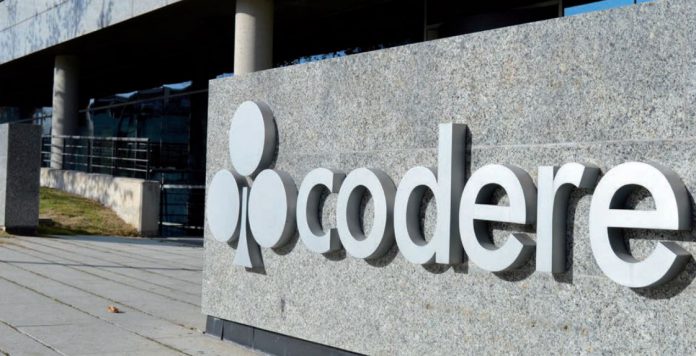 Codere has entered into a business combination agreement regarding its online gaming subsidiary and publicly-traded special purpose acquisition company DD3 Acquisition Corp.
The transaction, valued at approximately $350m and approved by the company's board of directors, will result in Codere Online becoming a public company and trading on the US Nasdaq stock market.
Existing management of the online sports betting and gaming operator will continue operating the business, and Codere Group will maintain majority ownership post combination.
"We are proud of this deal, which will provide our online team with the financial resources needed to grow Codere Online and take it to a new, higher level," stated Vicente Di Loreto, CEO of Codere Group. 
"It is a good signal of the value we have been able to create in the last three years boosting this business unit."
Moving forward, the company is aiming to leverage its position across Spain, Italy, Mexico, Colombia and Panama, and the city of Buenos Aires, where it expects to start commence operations in late 2021, to fuel further across Latin American markets.
Codere Online says that jurisdictions where online gaming could soon be regulated, such as Brazil, Chile, Peru, Uruguay or other regions of Argentina, are prime targets, with the firm also analysing its options to access the Hispanic online gambling niche in the US.
Moshe Edree, managing director of Codere Online, said: "We are thrilled to partner with DD3. This deal brings together the renowned Codere brand and our deep expertise in growing online gaming businesses, with a world-class sponsor like DD3 that has a proven track record of building businesses through a team of seasoned investors." 
The business combination values the combined company at an estimated enterprise value of approximately $350m, or 2.3x Codere Online's estimated 2022 revenue of approximately $150m.
Four institutional investors, namely DD3 Capital Partners, Baron Funds, MG Capital, and LarrainVial, have committed to a private investment of more than $67m, that will close concurrently with the business combination, with Baron Funds also committing to roll-over approximately $10m of shares in the SPAC, resulting in minimum transaction proceeds of $77m. 
DD3 has $125m of cash in its trust account that, together with the private investment will be used to fund marketing expenditures, technology and platform improvements and expansion into new high-growth markets. 
The respective managing bodies of Codere Online and DD3 have approved the proposed business combination, with completion expected in the fourth quarter of 2021.
"We are excited to partner with Moshe and his team to bring Codere Online to the public markets," added Martin Werner, founding partner of DD3 Capital Partners.
"The omnichannel presence of Codere, paired with the expansive addressable market and limited competition from global gaming operators, gives Codere Online a unique advantage in their expansion across Latin America."
It's also added that the transaction does not imply any changes to the restructuring process of the company announced in April as a consequence of the severe liquidity problems that the group is going through as a result of the pandemic.