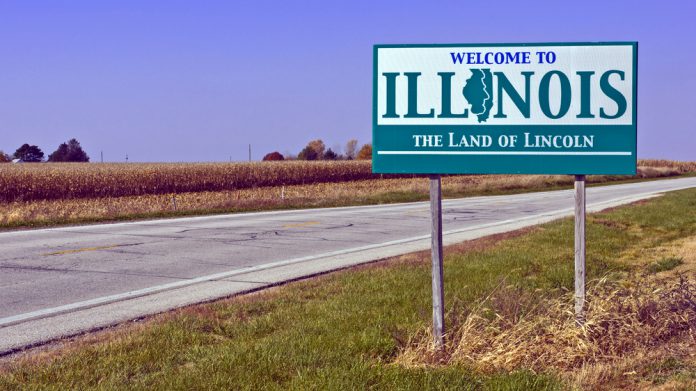 Wagering at Illinois sportsbooks slowed to below $500m through June for the first time since December 2020, while revenue once again surged, as analysts say that the effects of summer's sports calendar and in-person registration requirements continued to be felt.
Despite the Prairie State becoming the quickest to surpass the $5bn mark in lifetime handle, the state followed the US trend as it slipped one place from the previous month to place number three in the US.
Illinois' retail and online sportsbooks took in $476.5m in wagers in June, which is down 6.1 per cent from $507.3m in May, the lowest handle in the state since sportsbooks collected $449.2m in November 2020.
This places the region behind New Jersey ($766.9m) and Nevada ($545.5m), but ahead of Pennsylvania ($420.2m), as it becomes the fourth state to reach $5bn, doing so in 16 month to break the Garden State's record of 18.
"Even with all the twists and turns over the last year, namely the back-and-forth with in-person registration requirements and pandemic restrictions, Illinois continues to break new ground," said Joe Boozell, analyst for PlayIllinois.
"Illinois bettors remain highly engaged, keeping the state entrenched among the nation's sports betting heavyweights like Nevada and New Jersey."
Online accounted for $451.7m, or 94.8 per cent, of June's bets, with DraftKings/Casino Queen retaining the market lead with $160.2m in combined online and retail handle, down from $170.1 m in May. June's handle included $157.1m of online bets and $14m in gross gaming revenue.
FanDuel's attracted $156.3m in bets through the month, which was flat from May. The month's bets, $155.3m of which came online, generated a market-leading $20.3m in gross gaming revenue.
"Without a legislative fix, in-person registration will continue to be an issue that alters the market," Boozell added. "Worse, if no operator pays the hefty online-only fee when those licenses become available in December it could make in-person registration permanent.
"We will see if legislators are able to either lower the price of the online-only licenses to make them more attractive or make it so that the online-only licenses aren't the trigger for remote registration."