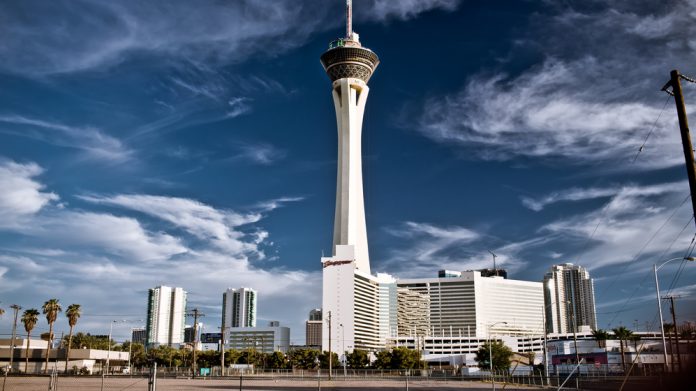 Golden Entertainment has secured record quarterly levels of revenue, net income and adjusted EBITDA, as the group's operating results demonstrated improvement over its first quarter performance.
Revenue during the time frame surged to $292.5m (2020: $76m), net income, which includes $60m in non-operating income from a Caesars payment, finished up at $103m compared to 2020's loss of $78.6m, with adjusted EBITDA recovering from a loss of $5.5m one year ago to reach $91m during 2021.
Of that revenue figure, significant year-on-year upticks were recorded across each segment of gaming, food and beverage, and rooms, as they reached $204.9m (2020: $56.6m), $44.9m (2020: $10.1m, and $12.3m (2020: $3.1m), respectively.
Casino revenue across the Golden Entertainment portfolio increased to $170.8m from 2020's $39.4m, with adjusted EBITDA jumping from $1.9m to $78.5m.
Distributed gaming revenue for the second quarter of 2021 was $121.4m compared to $36.3m, with adjusted EBITDA coming in at $24.9m, up from $900,000 one year earlier.
Blake Sartini, chairman and CEO of Golden Entertainment, commented: "These results highlight strong levels of visitation and spend at all of our properties, including The Strat, combined with the margin improvement we have sustained over the last twelve months.
"During the quarter, we deployed cash generated from operations to repay over $50m of outstanding debt obligations including $47m of our term loan. After the quarter ended, we received a $60m cash payment from Caesars Entertainment related to their acquisition of William Hill, and have the potential to receive up to an additional $15m payment from Caesars depending on the sale value for William Hill's UK business. 
"We appreciate our longstanding relationship with William Hill and look forward to their continued operation of the sportsbooks in our Nevada casinos.
"After receiving the payment from Caesars, our pro forma LTM net leverage ratio is 3.8x and we expect to continue to reduce our leverage through the end of the year which will provide additional strategic flexibility and position us to return capital to our shareholders."