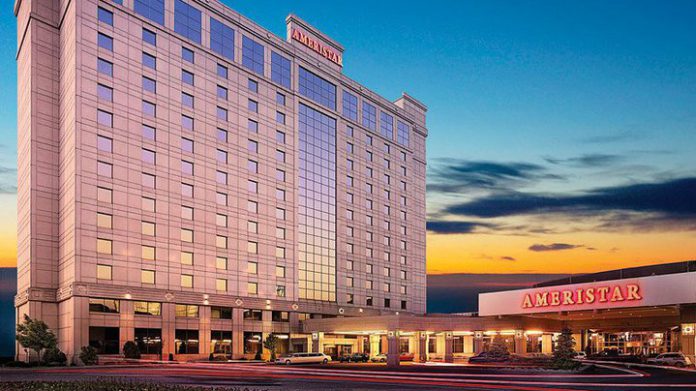 Penn National Gaming has heaped praise on its core gaming business amid the group's continued recovery, with "sequentially improved visitation and length of play across all age segments of our player database" a primary driver through Q2.
The casino operator, whose footprint includes 42 gaming properties across 20 states, also says that it is making "great strides" in the continued roll-out of its Barstool Sportsbook, with upcoming launches planned in Colorado, New Jersey, Tennessee, Virginia, and Arizona.
Headline figures within PNG's second quarter recorded include revenue of $1.54bn, representing an increase from both 2020 and 2019, which came in at $305.5m and $1.32bn, respectively.
This included $1.3bn (2020: $259.2m & 2019: $1bn) from the group's gaming segment, as well as $240.3m (2020: $46.3m & 2019: $261m) from its food, beverage, hotel, and other section.
Net income of $198.7m compares to a loss of $214.4m in the prior year, as well as income of $51.4m in 2019, with adjusted EBITDA and adjusted EBITDA reaching $470.1m and $586.6m compared to $153.6m and $180.1m two years ago, respectively.
Jay Snowden, president and CEO, explained: "Penn National delivered a strong second quarter that exceeded our pre-announced results from June 24, 2021. 
"For the second quarter ended June 30, 2021, Penn National generated revenues of $1.55bn, at the high end of our pre-announced range of $1.45bn to $1.56bn while Adjusted EBITDAR of $586.6m exceeded the high end of our $540m to $580m range.
"Compared to Q2 2019 pro forma results, revenues increased 13 per cent, adjusted EBITDAR grew 38 per cent and adjusted EBITDAR margins increased 694 basis points. 
"The strong results were driven by exceptional performance across our portfolio of core gaming business properties. Contributions from Barstool Sports, the media company, were also positive.
"Further, we saw strong revenue growth across our Penn Interactive segment, which operated near breakeven for the quarter despite being live in only four states."
For the first six month of the year the company has also documented a series of increases, with revenue hitting $2.8bn (2020: $1.4bn & 2019: $2.6bn), with net income up to $289.6m (2020: -$823m & 2019: $92.5m).
Adjusted EBITDA through H1 finished up at $806.7m from 2020's $75.5m and 2019's $623.2m, with adjusted EBITDAR reaching $1.03bn (2020: $276.8m & 2019: $797.9m).
Snowden added: "Sequentially improved visitation and length of play across all age segments of our player database led to our record results in the second quarter.
"Spend-per-visit has remained high since reopening last year, and our overall visitation numbers are encouraging as restrictions continue to be lifted.
"The traditional core gaming customer has reengaged with our properties as vaccines continue to roll out across the country, while the younger demographic's engagement continued throughout Q2 and into Q3 despite the increased availability of alternative entertainment options.
"Overall, our unrated play continues to perform well, and we have been pleased with our ability to convert these customers into our mychoice loyalty program.
"These noteworthy drivers of our revenue growth combined with the changes we have made to our offerings and our expense structure has led to tremendous flow-through and margin improvement.
"We have seen this strength across all geographic regions, with the south region leading the way as demonstrated by the segment's outsized performance in both revenues and EBITDAR."