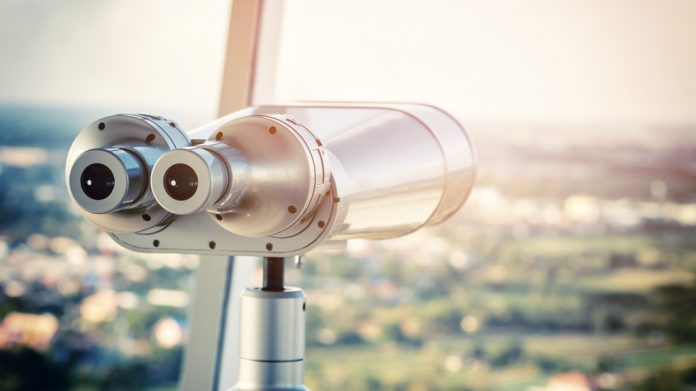 Flutter Entertainment has disclosed its intention to submit a petition to the US Supreme Court regarding its $100m PokerStars judgement, as the gambling group reflects on a first half of the year which "exceeded our expectations".
Peter Jackson, the group's chief executive, says that Flutter "made substantial progress against our operational and strategic objectives while maintaining excellent momentum in growing our player base".
Pro forma total revenue for the six months ending june 30, 2021, increased 30 per cent to £3.05bn (2020: $2.38bn), with sports up 57 per cent to £1.89bn (2020: £1.19bn) and gaming narrowly down at £1.15bn (2020: £1.19bn).
The growth in sports is said to reflect an "excellent online performance in the UK & Ireland, Australia and the US", with the group's footprint in the latter extended to ten states versus four for the comparative period one year earlier. Sports revenue also benefited from a more normal calendar in 2021, as well as favourable results versus expectations.
While sports benefitted from "easy comparatives," the opposite was true of poker and casino where player engagement levels were elevated during the first international lockdown period in H1 2020.
Gross profit rose 18 per cent to £1.94bn (2020: £1.65bn) with adjusted EBITDA dropping 13 per cent to come in at £597m (2020: $684m), excluding the US adjusted EBITDA closed at two per cent down as the strong operating leverage achieved in UK & Ireland online and Australia supported increased investment in its international division.
Net debt at the period end was seven per cent lower year-on-year to finish at £2.68bn (2020: £2.89bn), with average players number up 40 per cent.
"In the US, we remain the number one online sports betting operator by some distance thanks to the quality of our products and the extensive reach of the FanDuel brand," explained Jackson. 
"The customer economics we are seeing in the US bode very well for the future, with early FanDuel customers generating positive payback within the first 12 months of acquisition.
"We remain absolutely focused on extending our sports product advantages and replicating our market share success in further states as they regulate.
"In gaming we see an opportunity to grow our market share and look forward to further enhancing our product offering in the coming months.
"In the UK and Ireland, integration is progressing well with our three brands benefiting from shared learnings across product and operations. 
"In Australia, Sportsbet delivered a phenomenal H1 performance with high customer retention rates during a period of reduced COVID disruption, suggesting that the business has experienced a permanent step change in scale.
"In international, which faced particularly challenging revenue comparatives following the growth in poker last year, revenue declines were less pronounced than anticipated as we continue to reposition and invest in the business for long-term sustainable growth.
"Taking a lead on safer gambling remains a key priority for the group as we continue investment across our brands and step up our activity to promote safer gambling awareness and tools. 
"In markets where our campaigns are most advanced we are already seeing a positive impact on customer engagement and usage of safer gambling tools.
"The second half of the year has started well and we look forward to making further progress in the coming months."
Furthermore, Flutter has also updated that it intends to submit a petition to the US Supreme Court to review the Kentucky judgement, following a prior ruling of the Kentucky Supreme Court in relation to a legacy case taken by the state against two TSG Isle of Man companies.
The firm says that its petition will be submitted this month, and expects that the US Supreme Court will decide whether to take up the case during the year's final quarter.
In closing, the company says that the second half of the year "has started well," however, it acknowledges that July is traditionally a quieter period for many parts of the business due to less busy sporting calendars.
For the year, Flutter expects to achieve adjusted EBITDA of between £1.27bn – £1.37bn, excluding the US, reflecting confidence in the underlying performance across the UK & Ireland and Australian divisions, with the expectation that retail estates can remain open for the remainder of the year
International EBITDA will be negatively impacted in H2 2021 by between £15m and £25m due to the German tax change that came into effect on July 1. The business is also less likely to benefit from some of the tailwinds it enjoyed in H1, when player engagement remained at elevated levels in parts of Europe as a result of the stay-at-home restrictions
In the US, it expects to generate revenue of between £1.28bn – £1.42bn and an adjusted EBITDA loss of £225m – £275m, assuming that online launches commence in both Arizona and Connecticut.