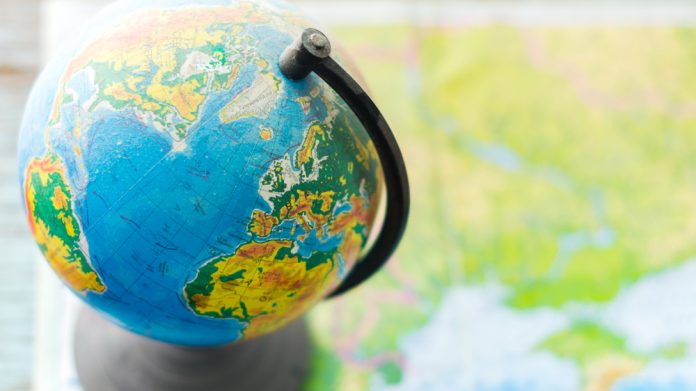 Bragg Gaming Group has raised its financial guidance for the current year, as the firm reflects on a "strong" second quarter performance driven by "comprehensive growth initiatives".
The company has praised its continued focus upon advancing its in-house content development strategy and new market plans, which include entry into the North American market, while also making progress on German mitigation strategies.
During a time frame which saw Bragg purchase Wild Streak Gaming and Spin Games in a bid to advance its US vision, revenue increased by 27.6 per cent to €15.5m ($18.3m) in Q2 compared €12.1m ($14.3m), inclusive of 28 days of contributions from the former.
Wagering revenue increased 15.9 per cent to €3.8bn ($4.5bn) from €3.3bn ($3.9bn), with the number of unique players using Bragg games via its Oryx Hub distribution platform and content rising 21 per cent to 2.3 million from 1.9 million.
Gross profit demonstrated a 37.5 per cent uptick to €7m ($8.3m) from €5.1m ($6m), primarily due to a continued revenue mix shift towards a higher proportion of revenues from igaming and turnkey services, which it says "have lower associated cost of sales when compared to games and content".
Net loss reached €2.3m ($2.8m), an increase of €1.9m ($2.3m) year-on-year, driven by incremental increase in employee costs and exceptional professional fees as a result of the Nasdaq listing efforts, offset by increased gross profit and a reduction in costs in relation to deferred consideration payable.
Adjusted EBITDA was €1.9m ($2.2m), which is up 8.5 per cent compared to €1.8m ($2.1m), reflecting increased salary and subcontractors' costs as part of the company's investment in the expansion of its software development, product and management functions.
Richard Carter, CEO of Bragg Gaming Group, explained: "Throughout the second quarter, we made meaningful progress with our strategic growth initiatives including expanding existing customer relationships, building out a pipeline of premium in-house igaming content, and providing our content and offerings to new markets throughout North America and Europe. 
"These and other strategies are transforming Bragg into a leading content focused, B2B igaming provider and will help drive growth as we leverage our scalable technology stack, which features industry unique player engagement tools, and proprietary intellectual property to address the burgeoning global online casino markets.
"We believe our growth initiatives will not only help to rapidly mitigate the near-term impact from the new Germany regulatory structure, but more importantly will help drive our execution on future revenue growth opportunities and lead to significant expansion of our EBITDA margins over the medium term."
Bragg has also provided updated full year revenue and adjusted EBITDA guidance for the current year, inclusive of contributions from Wild Streak. 
The firm expects revenue of €49m ($57.8m) and adjusted EBITDA of €5.4m ($6.4m), compared to its prior, pre-acquisition guidance of €47m ($55.5m) and adjusted EBITDA of €4m ($4.7m).
This also compares to 2020 full year revenue and adjusted EBITDA of €46.4m ($54.8m) and €5.5m ($6.5m), respectively.
In addition, Bragg initiated full year revenue guidance for 2022 of €54m to EUR €56m ($63.7m to $66.1m).
"As we continue to transition to the distribution of internally developed content, we remain focused on growing the number of markets we serve," Carter added.
"We are moving forward with further expansion in the US and preparing for the introduction of our games in Ontario when that market opens, which is expected before year-end.
"While we will continue to serve the German market, we are diversifying away from our historic revenue concentration in that market based on our entrance into new North American and international igaming markets such as the UK and Italy, which are the two largest European markets.
"Our market expansion and revenue diversification initiatives will help offset the anticipated revenue decline in Germany related to the new regulatory regime, as reflected in our expectation that full year 2021 revenues will rise 5.6 per cent year-over-year.
"We expect our entry into new markets will be a significant driver of growth throughout 2022 as we expect to increase the TAM we can address more than 500 per cent to over $18bn."