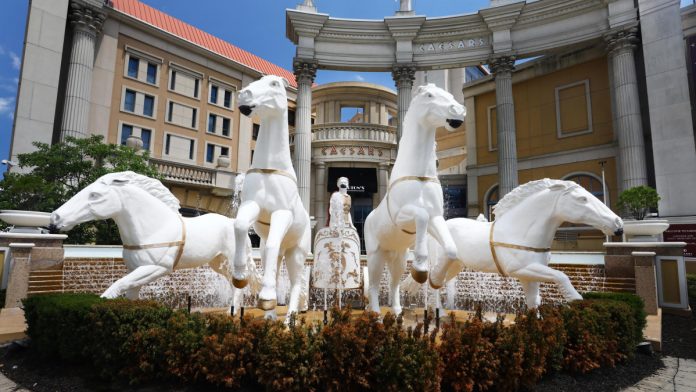 Caesars Entertainment Atlantic City has enhanced its charitable donations within the local community, after making a $30,000 contribution to The Boys & Girls Club of Atlantic City.
Leadership and team members from the group's resorts in the region, including Tropicana, Caesars, and Harrah's, made the donation, which will continue to support the organisation's Teen Center and Steam Lab.
These provide Atlantic City youth, within the ages 13 to 18, with hands-on learning experiences in the fields of hospitality, technology and health.
"The Boys & Girls Club of Atlantic City cannot thank Caesars Entertainment enough for its generosity, both as partners in supporting our organisational mission, but also as it continues to stand as a strong employer-engaged partner, helping up to build the future pipeline of employees in Atlantic City," said Stephanie Koch, CEO for The Boys & Girls Club of Atlantic City.  
"Thanks to this impact grant, the Club will continue to combat learning loss due to COVID, expanding its academic enrichment offerings with board certified teachers and tutors afterschool, while also building out innovative programming such as our podcast recorded in our very own music studio and hospitality-based training for future jobs at local casinos and restaurants across our 48 blocks."
The visit to The Boys & Girls Club also included a speaking engagement by Tropicana Atlantic City's senior vice president and general manager, Jacqueline Grace, who shared her journey. 
"Caesars, Tropicana, and Harrah's Resort are committed to making a difference in the community in which we serve," explained Grace. 
"While there are many ways to do this, one of the greatest ways is to offer our time and mentorship to young people in our area, to help inspire the next generation of leaders and difference makers.
"Additionally, it's critical to support the wonderful people and organizations who are doing this work, each and every day, including the entire team at The Boys & Girls Club."
This past month, Caesars Entertainment's Atlantic City resorts have supported the local community with $40,000 donations, including offering support to The Community Food Bank of New Jersey, in addition to The Boys & Girls Club of Atlantic City.