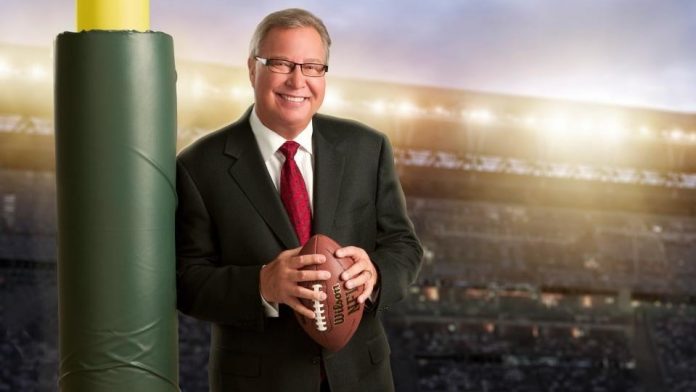 The Cordish Companies' Live! Casino and Hotel Philadelphia has kicked-off an alliance with Pro Bowl quarterback, NFL player of the year and Philadelphia Eagles hall of famer Ron Jaworski.
The agreement includes a series of special event appearances at the property, plus opportunities to serve as a spokesperson for the gaming and entertainment destination. Jaworski will also partner with the venue on its philanthropic activities and community outreach.
"Since Live! opened earlier this year, I've continued to be impressed not only by the beautiful facility they've created, but by their passion and commitment to the city of Philadelphia," said Jaworski. 
"They take a family and community approach to everything they do, which matches my own values and commitments in business, so I'm thrilled to be part of the Live! team."
One of the first partnership opportunities for Jaworski and Live! will be a TV and radio commercial taping for PlayLive.com, the company's branded internet gambling business in the Commonwealth of Pennsylvania.
"Ron Jaworski is a Philadelphia legend, and we are honoured to officially welcome him as part of the Live! family," said Joe Billhimer, executive vice president of Cordish Gaming Group. 
"Jaws has been an active supporter of Live! Philadelphia since the very beginning, so we are excited to further our relationship with him through this partnership."
After a 17-year career as an NFL quarterback, Jaworski has been coaching football fans on TV and radio with a multiplatform NFL analyst role that included a multitude of appearances.
Furthermore, he also remains committed to civic activity and philanthropy, and has received numerous recognitions for his community service.
Jaworski also owns an exclusive business development company called Business Clubs America, as well as seven signature golf courses in Pennsylvania and New Jersey – RiverWinds Golf & Tennis Club, Valleybrook Country Club, Ramblewood Country Club, Blue Heron Pines Golf Club, Running Deer Golf Club, Downingtown Country Club (PA), and Honey Run Golf Club (York, PA).