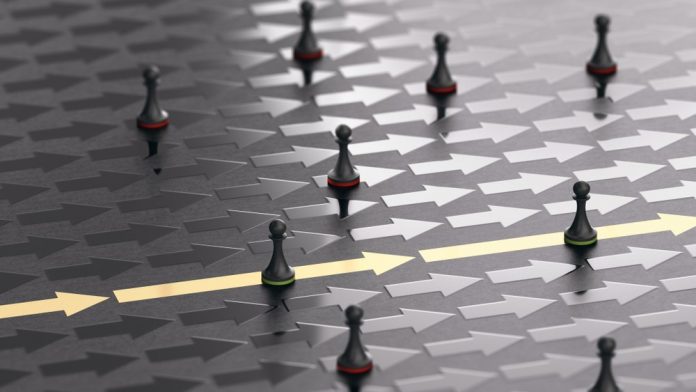 888 anticipates that revenue and adjusted EBITDA across the full year will be slightly ahead of its prior expectations, as the online gambling group reaffirms that it remains "well positioned to deliver further strategic progress" through 2021.
The comments come as the company reflects on its performance during the first half of the year ending June 30, 2021, which secured a 39.4 per cent revenue increase to $528.4m (2020: $379.1m), buoyed by a 40.9 per cent B2C uptick to $509.1m (2020: $361.3m). 
This growth reflects the group's continued momentum across several regulated markets during the period, as well as a strong showing across both gaming and betting which surged 35.2 per cent and 82.3 per cent to $428.8m (2020: $317.2m) and $80.3m (2020: $44.1m), respectively.
B2B revenue increased 8.3 per cent to $19.3m (2020: $17.8m), with 888 citing good progress across its bingo network.
On a geographical basis, revenue in the UK grew 57 per cent from $142.2m to $222.6m, reflecting strong acquisition trends and customer activity across all product verticals.
Italy demonstrated the largest percentage increase through H1 after reaching $67.9m, up 82 per cent from $37.4m, with new customer growth of 11 per cent also recorded.
The US and Americas and EMEA (excluding the UK and Italy) rose nine per cent and 60 per cent to $65.1m (2020: $40.6m) and $165.8m (2020: $151.5m), respectively. The rest of the world segment dipped five per cent from $7.4m to $7m.
Through the reporting period, gross profit increased 40.4 per cent to $352.4m (2020: $250.9m), with adjusted EBITDA up 39 per cent to $97.4m (2020: 70.1m).
Marketing expenses reached $170.9m, reflecting a 70.7 per cent rise from 2020's $100.1m, with the ratio as a proportion of revenue reaching 32.3 per cent (2020: 26.4 per cent).
Itai Pazner, CEO of 888, explained: "The strong momentum from 2020 continued into the first half of 2021, with growth driven primarily by regulated markets, where we believe ongoing market share gains continue to reflect our product-leadership strategy, highly effective data-driven marketing, and our excellent content. 
"We made significant strategic progress in the first half, securing a long-term strategic partnership with Sports Illustrated to strengthen our position in the US. 
"We also continued to execute our product leadership plan, delivering further improvements in the usability and quality of products across sports and gaming, all the while maintaining our persistent focus on delivering our safer gambling priorities.
"The board remains confident that, with 888's advanced technology, products and diversification across markets, the group remains well positioned to deliver further strategic progress during 2021 and beyond."
Moreover, 888 adds that eevenue during July and August increased by mid-single digit percentage relative to the prior year period, with the slowdown in the rate of growth reflecting the impact of retail and leisure venues reopening across international markets, and the expected impact of regulatory and compliance changes.
For the remainder of the year, the group's board says that it remains mindful of the tougher comparables in the fourth quarter, a period that enjoyed an exceptionally strong performance in both betting and gaming revenues during 2020.