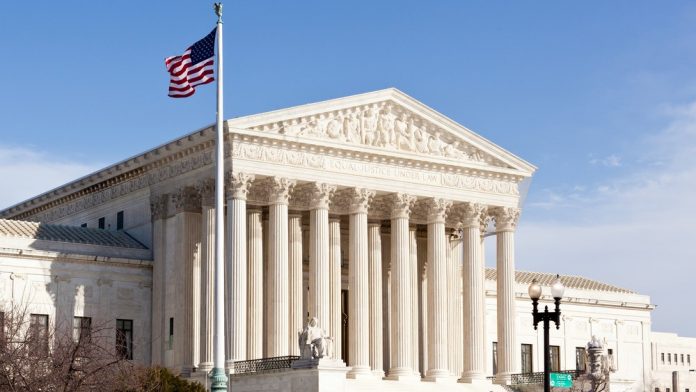 Flutter Entertainment has petitioned the US Supreme Court to appeal "monstrous damages" handed out to its PokerStars entity in a reinstated $870m ruling in Kentucky.
The group is questioning whether "an award of statutory damages violates due process when it exceeds by a factor of more than 30 any conceivable harm," as well as if "the Excessive Fines Clause prohibits a state from punishing a defendant by imposing a penalty 50 times in excess of the defendant's revenue earned from the prohibited conduct".
Flutter says that if "left uncorrected" the decision will "invite states to pursue novel claims in state court for the combined value of injuries supposedly suffered by their citizens".
The case relates to legal proceedings originally brought by the Commonwealth against certain subsidiaries of The Stars Group in 2010, prior to its combination with Flutter.
Towards the culmination of the past year, Flutter, which completed its merger with Stars Group months earlier, reported that the Kentucky Supreme Court has reinstated an $870m judgement, in a 4-3 decision, with compounding interest of 12 per cent per annum, therefore taking the damages claim to $1.3bn.
Initially filed eleven years ago, approximately four years prior to The Stars Group's acquisition of the PokerStars business, the case sought recovery of alleged losses by Kentucky residents who played real-money poker on PokerStars' website during a period between 2006 and 2011. To bring the action, Kentucky relied on a centuries old statute seeking the recovery of alleged gaming losses incurred by residents.
In the original December 2015 decision, the judge imposed an approximately $290m award, which was tripled to $870m excluding interest and applicable costs. Gross gaming revenues generated by TSG in Kentucky during the relevant period was approximately $18m.
Stating that the "monstrous damages cry out for this court's review," Flutter's writ adds: "In cases involving punitive damages, this court has repeatedly admonished that awards exceeding actual harm by more than a single-digit ratio likely violate the Constitution. 
"Here, the Kentucky Supreme Court upheld a billion-dollar judgment that is utterly disconnected from any rational measure of real-world harm. The PokerStars platform accounted for only a tiny fraction of the gaming occurring in Kentucky, much of which takes place in the State's own lottery.
"Yet the Kentucky Supreme Court blessed a damages award that exceeded the actual losses four of Kentucky players by a factor of 34 and petitioners' revenue by a factor of 50.
"This case is the poster child for a grossly excessive punishment prohibited by the Due Process Clause of the Fourteenth Amendment and the Excessive Fines Clause of the Eighth Amendment."
Adding: "In sum, the numerous errors in the Supreme Court of Kentucky's treatment of important questions of constitutional law call out for this Court's intervention, and this is the case in which to grant review."