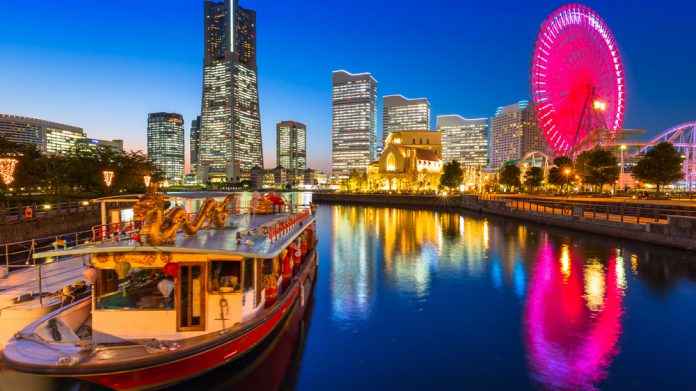 Melco Resorts and Entertainment has reaffirmed its commitment to development opportunities in Japan, after the group officially discontinued its pursuit of an integrated resort in Yokohama.
This comes after anti-IR campaigner Takeharu Yamanaka's victory in the region's recent mayoral elections. Yamanaka subsequently announced that the process would be scrapped.
Yokohama had previously narrowed its field down to Melco Resorts and a consortium led by Genting Singapore, and also including pachinko operator Sega Sammy, which has also expressed its disappointment at having to discontinue its licensing hopes.
"For the past several years, we have worked with our partners to devise a superlative, world-class IR proposal that reflects the unique characteristics and culture of Yokohama and which would put the city on the global stage of tourism," explained Lawrence Ho, chair and CEO of Melco Resorts & Entertainment. 
"Our proposal was focused on the Asian premium segment, our devotion to quality and craftsmanship, and our dedication to creating a world-class entertainment destination. 
"We designed this resort in a way that reflected Melco's focus on quality, demonstrating a respectful approach to partnership, developing the most advanced protection measures in the world, and with stringent ethical business conduct during the process.
"Unfortunately, the citizens of Yokohama have decided otherwise, and the mayoral election results give a clear verdict. The new mayor, having campaigned on an anti-IR platform, has now closed the door on the process we engaged in with our partners.
"While we are disappointed, we are grateful for the friendships that we have formed throughout the process and express our sincere gratitude to the people and government of Yokohama, as well as our business and community partners, for their tremendous support.
"Melco has been working on the ground in Japan for over a decade. We firmly believe in the country's long-term potential and remain committed to exploring opportunities to develop the world's best integrated resort in Japan. We will be closing our Yokohama office while maintaining a representative office in Tokyo."