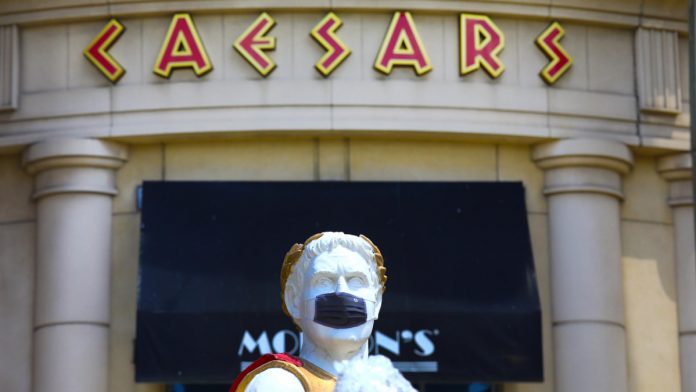 Caesars Entertainment has been named as the casino operator in Clairvest Neem Ventures' Wakayama Marina City-based integrated resorts proposal.
The operator says that it has joined the consortium "in full compliance with Japanese law and with no capital commitment," amid the pursuit of one of three licensed to be granted next year.
CNV earlier this year named Groupe Partouche and AMSE Resorts Japan as consortium partners for its proposal.
This came after the company, a subsidiary of Toronto-based private equity management firm Clairvest, was selected to proceed with the bid by Wakayama earlier in the month, after the only competitor, that of Suncity Group, withdrew.
The Japanese prefecture signed a basic agreement with CNV last month, becoming the first in the country to do so. It is said that the proposed investment would be US4.3bn (JPY470bn) versus the US2.6bn (JPY279.9bn) initially suggested.
"We are thrilled to partner with Caesars Entertainment," said Eddie Woo, representative director of CNV. "Caesars and CNV share a common vision for Japan's national IR program. 
"Not only will it serve to enhance the economic recovery from the COVID-19 pandemic through increased international visitation, but we are confident that together we can create a resort that provides significant local economic stimulation in Wakayama prefecture, throughout the Kansai region and the rest of Japan."
After the nation's government passed a controversial new law in 2018, Caesars, alongside a number of multinational corporations, set its sights on opening and operating a Japanese IR.
It was rumoured that Hokkaido, Yokohama, Tokyo, Osaka, and Okinawa could be potential destinations, however, the group backed out as it looked to complete its  $17.3bn merger with Eldorado Resorts.
"Caesars is an iconic brand, and we are proud to partner with CNV to bring it to Japan," added Tom Reeg, CEO of Caesars Entertainment. 
"We believe our experience blends perfectly with CNV's and look forward to creating something special with them for the Kansai region."