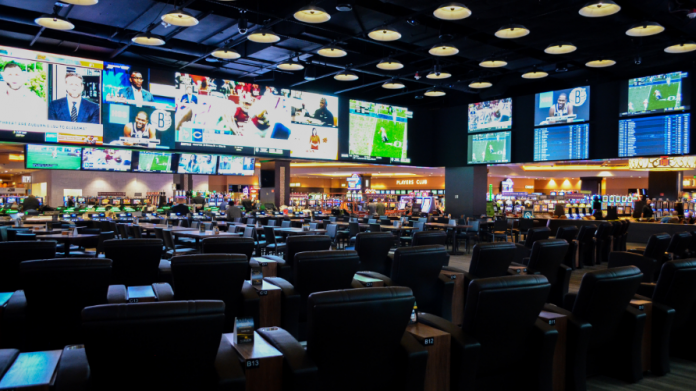 Online casino gambling and sports wagering continued to surge throughout September in Pennsylvania, a situation analysts say is "indicative of an industry that continues to grow and mature".
The former, as well as poker rooms, produced $111.8m in gross gaming revenue, which is up 61.3 per cent from $69.4m in September 2020 and 8.4 per cent from $103.2m in August.
This total also represents the second highest recorded in the Keystone State to date, after falling shy of the $113.8m recorded by online casinos and poker in May.
The win was whittled to $97.8m in taxable revenue, which yielded $41.7m in state and local taxes. Wagering at online casinos hit $3.5bn in September, up monthly from $3.2bn.
"Online casinos have a symbiotic relationship with online sportsbooks," noted Katie Kohler, analyst for PlayPennsylvania. 
"When sportsbooks do well it tends to lift the fortunes of online casinos, and vice versa. We saw that in action in September."
Online and retail sportsbooks recorded $578.8m in wagers through the month, an increase of 25.1 per cent from $462.8m year-on-year and 66.1 per cent from $348.5m month-on-month.
Operators generated $48.1m in gross revenue in September, an uptick of 163.2 per cent from $18.3m in September 2020 and up 90.1 per cent from $25.3m in August. This fell a fraction shy of January's $49.3m record.
This figure created $28.3m in taxable revenue, generating $10.2m in state taxes and local share assessments.
Through the first nine months of 2021 bettors have placed $4.3bn in wagers, or 45.6 per cent of the $9.4bn wagered in Pennsylvania since sports betting opened in November 2018.
Online sportsbooks accepted $527.4m in wagers in September, as FanDuel claimed 34.8 per cent of the online market with $183.7m in wagering ahead of DraftKings' $164.7m.
Retail sportsbooks drew $51.3m in wagers in September, up from $48.7m in September 2020, which created $7.2m (2020: $5.1m) in gross sports betting revenue. Rivers Pittsburgh topped the retail market with $7.9m in bets.
"Pennsylvania's sportsbooks are in a position to generate more in wagering this fall than the $1.5bn that was bet in all of 2019," added Dustin Gouker, analyst for the PlayUSA. 
"The industry will in all likelihood continue to grow in the months ahead, gaining steam in October with baseball's postseason and the opening of the NBA season. Sports betting should produce some eye-popping numbers over the next few months."