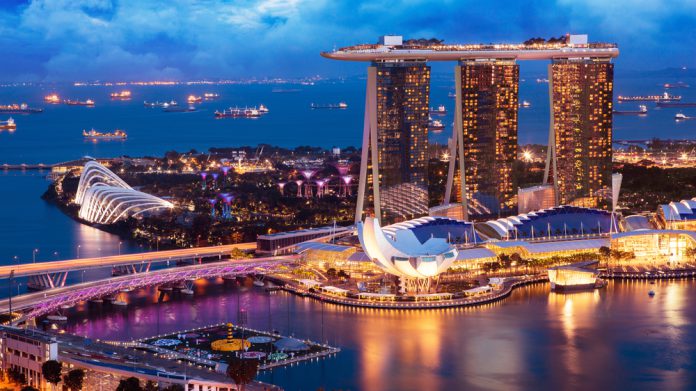 Las Vegas Sands maintains that it remains enthusiastic about the opportunity to welcome an increasing number of guests to its properties, as ongoing pandemic-related restrictions, particularly in Macao and Singapore, continue to impact the firm.
The casino operator says that demand from those who have been able to return "remains strong," but ongoing travel restrictions "continue to limit visitation and hinder our current financial performance".
Making the comments in the group's latest financial statement, for the third quarter ending September 30, 2021, LVS also issued an update to investment programs as well as its $6.25bn Las Vegas divestment.
In March 2021, the company agreed the sale of its Las Vegas real property and operations, covering The Venetian Resort Las Vegas and the Sands Expo and Convention Center, to an affiliate of funds managed by affiliates of Apollo Global Management.
The group now anticipates the closing of the transaction to occur during the opening quarter of 2022.
Furthermore, LVS is to also embark upon investment and capital expenditure programs, with a view to expanding and enhancing its Macao and Singapore-based integrated resorts.
Group-wide revenue during the quarter is reported to have increased 92.1 per cent to $857m (2020: $446m), with operating loss at $316m (2020: $523m), and net loss from continuing operations narrowing to $594m (2020: £664m), with LVS' adjusted property EBITDA swinging to $47m from a £163m loss.
Sands China saw revenue increase significantly year-on-year from $167m to $611m, with net loss lowering to $423m from $526m.
Capital expenditures during the third quarter totalled $192m, primarily including construction, development and maintenance activities of $116m in Macao, $52m at Singapore's Marina Bay Sands and $24m in corporate and other.
"While heightened pandemic-related restrictions impacted our financial results this quarter, we were able to generate positive EBITDA in each of our markets," explained Robert Goldstein, chairman and chief executive officer. 
"We remain enthusiastic about the opportunity to welcome more guests back to our properties as greater volumes of visitors are eventually able to travel to Macao and Singapore.
"We also remain deeply committed to supporting our team members and to helping those in need in each of our local communities as they recover from the impact of the COVID-19 pandemic.
"We remain confident in the eventual recovery in travel and tourism spending across our markets. Demand for our offerings from customers who have been able to visit remains strong, but pandemic-related travel restrictions in both Macao and Singapore continue to limit visitation and hinder our current financial performance.
"Our industry-leading investments in our team members, our communities, and our market-leading integrated resort offerings position us exceedingly well to deliver growth as these travel restrictions eventually subside and the recovery comes to fruition.
"We are fortunate that our financial strength supports our investment and capital expenditure programs in both Macao and Singapore, as well as our pursuit of growth opportunities in new markets."