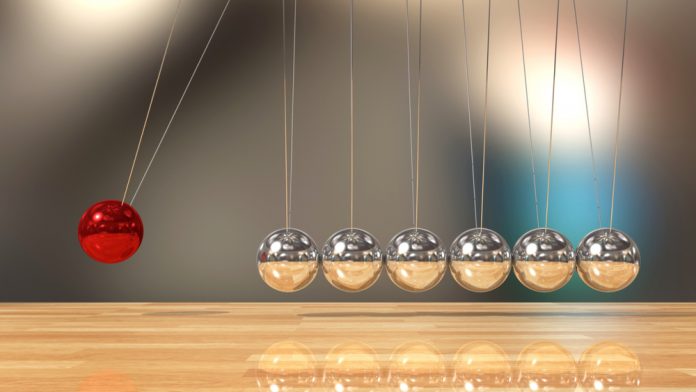 "Keep up the momentum" is the rallying cry from the Betting and Gaming Council, after the UK Gambling Commission released its quarterly gambling participation and problem gambling prevalence data. 
Based on the UKGC's quarterly telephone survey, conducted by Yonder Consulting, a nationally representative sample of 4,005 participants – aged 16 and over – were interviewed via telephone in December 2020 and March, June and September 2021.
The survey revealed that the overall problem gambling rate has decreased "significantly" to 0.3 per cent of all respondents, compared to 0.6 per cent in the same period last year. Furthermore, problem gamblers aged 16-24 saw a steep drop from 0.8 to 0.4 per cent – totalling 374 respondents out of the 4,005.
"Since being established in 2019, we have worked tirelessly to drive up standards in the regulated betting and gaming industry and promote safer gambling," said Michael Dugher, BGC chief executive.
"Our initiatives have included using advertising to promote safer gambling tools like deposit limits and time-outs, investing more in research and treatment, funding an education programme provided by GamCare and YGAM, implementing the credit card ban and introducing tough new rules on VIP schemes and changes game design, as well as using technology to intervene with customers online.
"One problem gambler is one too many, however, and we are determined to keep up the momentum in the months and years ahead.
"There will always be those in the anti-gambling lobby who take a prohibitionist approach. But, in contrast, the government has rightly and consistently said it will adopt an 'evidence-led' approach to its gambling review." 
The biggest drop in age groups came from the 25-32 year old category which witnessed a decline from one per cent in September 2020 to 0.3 per cent, equalling 530 participants from the same size. The moderate risk rate also decreased to 0.7 per cent (2020: 1.2 per cent).
Dugher added: "We always need to do more to provide greater protection to the tiny minority of people who are vulnerable to problem gambling, whilst recognising that the overwhelming majority of millions of people who enjoy a flutter do so safely and responsibly.
"As we continue to make progress on problem gambling and drive ever higher standards on safer gambling in the regulated sector, it's vital we don't do anything that drives people to the unsafe, unregulated black market online, which has none of the protections or safer gambling interventions that we see with licensed operators."
The report highlighted that during the last four weeks, overall participation in any gambling activity remained stable at 42 per cent with the online gambling equivalent increased to 25 per cent, while in-person participation was down five per cent to 24 per cent. 
Within the findings of the survey, the UKGC noted that much of the online increase can be explained by increasing proportions of respondents playing National Lottery draws online.