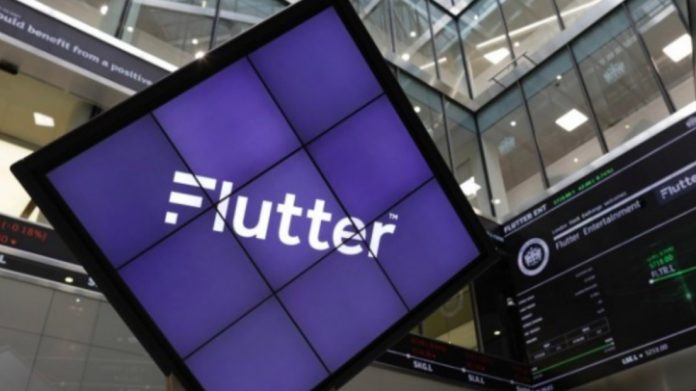 Flutter Entertainment has lowered its EBITDA target for the year, due to unfavourable US sports results and Netherlands cessation, as the group reports on a "strong third quarter performance".
As the US delivered a substantial uptick for the gambling firm through the three months ending September 20, 2021, total group revenue increased 12 per cent year-on-year to £1.43bn (2020: £1.32bn).
Sports came in at £906m, which represents a 17 per cent rise from £798m, while gaming nudged forward five percentage points from £527m to £534m. Average monthly players closed at 7.25m, up 13 per cent from 6.4m.
"Flutter delivered a strong third quarter performance, with double-digit growth in our global player base.
"This resulted in the group delivering revenue growth of 12 per cent despite challenging comparatives including a concentration of key sporting events in the prior year," noted Peter Jackson, Flutter chief executive.
In the UK and Ireland, where the group's operation includes the Sky Betting and Gaming, Paddy Power and Betfair brands, revenue dropped five per cent to £491m (2020: £519), with sports down nine per cent but gaming up two per cent.
This, says Flutter, is partly due to the condensed nature of the sporting calendar through the year's third quarter, as well as the further easing of lockdown restrictions.
On an international basis, which boasts PokerStars, Adjarabet, Betfair and Junglee, revenue declined three per cent to £299m (2020: £325m), with sports up 14 per cent but gaming dropping by six per cent.
The firm puts the performance down to the impact of the German regulatory regime, excluding which it adds that revenue growth across the division would have stood at six per cent, with 21 per cent and 25 per cent upticks in casino and sports slightly held back by a 16 per cent drop in poker.
In Australia, where Flutter operates the Sportsbet online sports betting entity, revenue grew 20 per cent to £370m (2020: £320m), with it put down to strong customer retention.
However, in the US Flutter reports that Q3 revenue surged 85 per cent to £280m (2020: £161m), with FanDuel accounting for 94 per cent of that total.
Its performance in the country, which also includes TVG, Stardust, Fox Bet and PokerStars, also sees Flutter cite a "continued lead in the market" with a 42 per cent share of online sports betting and an 18 per cent share of online gaming.
Revenue across the latter product segment, which is now available in five states following this month's Connecticut debut, increased 65 per cent to £95m. Sports recorded a 97 per cent rise to £184m.
"In the US we maintained our leadership position, with the quality of our product offering leading to high levels of customer engagement. As expected, the start of the NFL season saw a step-up in competitive intensity," Jackson continued.
"We remained disciplined however, leveraging the broad set of high quality marketing assets at our disposal. The customer response has been very encouraging with FanDuel now regularly experiencing staking levels on Sundays that match its 2021 SuperBowl performance. Early engagement on NBA since the recent start of season has also been strong."
Looking forward, Flutter has revised adjusted EBITDA expectation for the year to £1.24bn – £1.28bn, from a previous suggestion of £1.27bn – £1.37bn.
This is partly due to unfavourable sports result through the first 24 days of October, as well as the suspension of Dutch operations which will cost the group £10m in EBITDA through 2021 and approximately £40m in 2022, assuming trading commences in Q3 and break even in achieved by the year's end.
In the US, revenue guidance remains unchanged at £1.28bn – £1.42bn, however, adjusted EBITDA loss has been revised to £250m – £275m (previously £225m – £275m) due to a £15m impact from adverse sports results in October.
"While a run of customer-friendly results in October have resulted in win margins being below expected levels in the quarter to date, the underlying strength of our business is clear; we have grown our online recreational player base by 46 per cent in just two years, Jackson closed.
"With more international jurisdictions and US states on the path to regulation, we look forward to sustainably growing our global player base further in 2022."