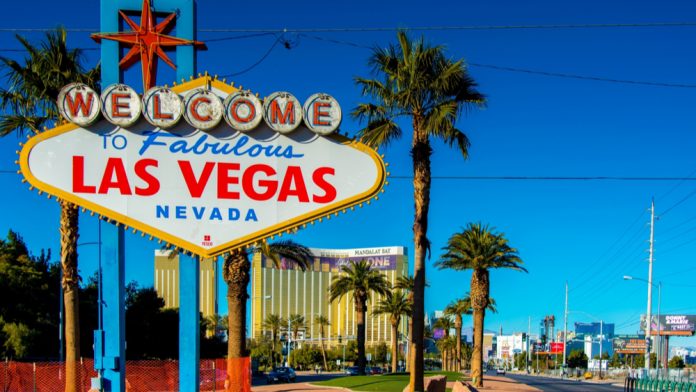 Fontainebleau Development looks set for a 2023 opening of its recently acquired 67-story, vertically integrated luxury resort and casino in Las Vegas.
Targeting a fourth quarter release in 2023, the property, located at 2777 S, Las Vegas Blvd, has commenced construction and will open under the name Fontainebleau Las Vegas, spanning 25 acres and approximately nine million square feet on the north end of the Las Vegas Strip, directly adjacent to the Las Vegas Convention Center and the Las Vegas global business district.
"The Las Vegas tourism industry has shown incredible resilience throughout the last two years, and we believe our target opening date allows us to perfect our vision while positioning Fontainebleau Las Vegas for success in a new era of growth and visitation," explained Fontainebleau Development president, Brett Mufson.
"This represents not only an investment in real estate, but also an investment in the community, and we look forward to having a positive presence and impact on Las Vegas for generations to come."
Fontainebleau Development and partner Koch Real Estate Investments acquired the property in February 2021. The project is said to be 75 per cent complete, and, upon opening, Fontainebleau will be the sole hotel operator.
Jake Francis, president of Koch Real Estate Investments, noted: "Our goal at Koch Real Estate Investments is to partner with best-in-class management teams that have the drive and vision to bring unique solutions to each community in which we have a presence, and we've done that here with the Fontainebleau Development team.
"Our partnership was forged from our combined belief in Las Vegas, not just as a destination but as a global brand where people from all over the world come together to enjoy world class venues, entertainment, and nightlife."
The development of the building is being overseen by acclaimed Las Vegas builder, Richardson Construction, with additional design and development partners set to be announced in the coming months.
On the announcement, Fontainebleau Development chair and chief executive officer, Jeffrey Soffer, concluded: "We are grateful to have the opportunity to finish what we started and finally introduce the iconic Fontainebleau brand into one of the world's largest hospitality destinations.
"We have been extremely selective when it comes to expanding our brand. Las Vegas has always been our number one choice.
"The building is in mint condition, and we have already commenced construction. We are excited to make this dream a reality."