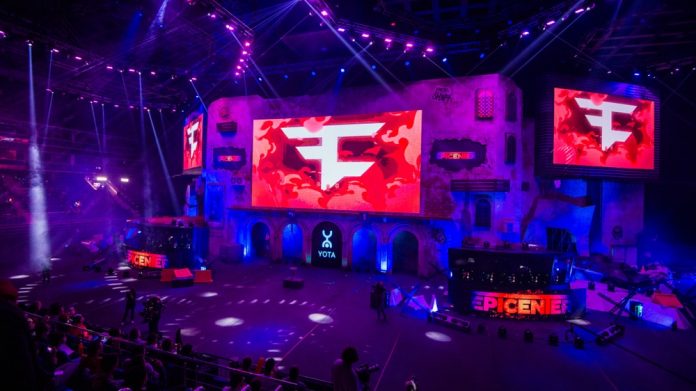 DraftKings has been named as the official sports betting, igaming, daily fantasy, and free-to-play partner of FaZe Clan, which it lauds as a "juggernaut of internet engagement and culture".
This partnership is said to feature an array of upcoming activations, which will feature several of FaZe Clan's content creators, including FaZe Adapt, FaZe Temperrr, FaZe Nate Hill, FaZe Swagg, Nuke Squad and more.
"We are committed to delivering content we know our fans are passionate about," explained FaZe Clan CEO Lee Trink. "The DraftKings deal is a natural move for FaZe Clan as our members and fans are avid followers of traditional sports, and this gives us the opportunity to further propel our talent and brand into the mainstream. 
"Both brands also share an important vision of being at the forefront of internet culture, and we believe this partnership marks an important cultural crossover moment for the future of sports and entertainment."
Under the terms of the deal, DraftKings will appear across FaZe's digital content ecosystem, including custom content, livestream and tournament events, plus new IP and formats highlighted by original series and a new planned podcast.
Also, the group will also boast a presence at upcoming FaZe Clan events with access to talent, as well as a variety of digital and social media content. The deal will bring an array experiences and offerings for both parties, including custom contests, pools and tournaments, merchandise and more. 
Additionally, FaZe Clan will work alongside DraftKings to develop educational content that raises awareness for responsible gaming.
The collaboration will also increase DraftKings' presence in esports as the firm becomes the official sponsor of FaZe Clan's Counter-Strike esports team, gaining logo placement on team jerseys and additional placements on team and player official channels as well as content.
"FaZe Clan is a juggernaut of internet engagement and culture, built from the ground up into one of the most influential esports and content organisations in the world," added Matt Kalish, co-founder and president of DraftKings of North America. 
"The strong crossover between DraftKings customers and FaZe's tens of millions of viewers and followers made this a natural alliance, and we hope to create excitement, competition, and community around sports and video games for adult audiences everywhere we operate."