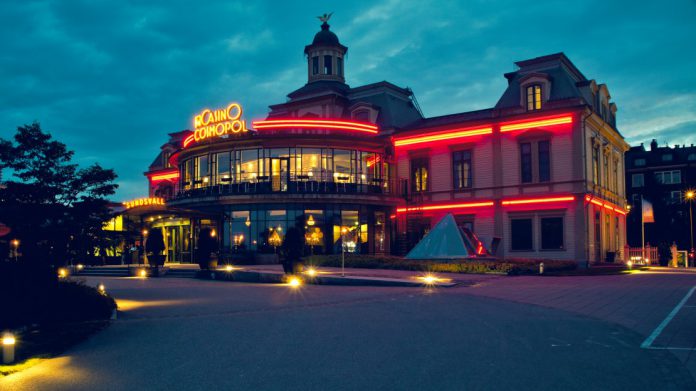 Licensed gaming companies in Sweden scored revenue of SEK 6.32bn (£523.82m) through the year's third quarter, up 4.7 per cent year-on-year from SEK 6.04bn but down 2.9 per cent from Q2's SEK 6.52bn.
This saw the country's online ecosystem once again offset declines mostly felt within the country's land-based ecosystem, with physical casinos only permitted to reopen during the July-September reporting period following a prolonged period of closure.
The third quarter of the year saw online betting and gaming record a fractional quarterly decrease to SEK 3.9bn (Q2: SEK 4.11bn), however, year-on-year the segment increased from SEK 3.7bn.
Svenska Spel's lottery and Vegas slots lines saw revenue drop on both a yearly and quarterly basis, after coming in at SEK 1.38bn from the second quarter's SEK 1.4bn and 2020's 1.47bn.
Charitable lotteries' Q3 increased 4.1 per cent YoY from SEK 771m to SEK 803m (Q2: SEK 941m), with restaurant casinos closing the period at SEK 47m (2020: SEK 8m & Q2: SEK 49m), as COVID-19 protocols eased within the country. Bingo remained consistent after coming in at SEK 46m (2020: SEK 47m & Q2: SEK 46m).
The Casino Cosmopol land-based casinos finished up at SEK 132m, resulting in the first revenue scored after five straight quarters of recording a zero due to closure to mitigate the transmission of COVID-19.
Earlier this year, Svenska Spel confirmed that it's Casino Cosmopol subsidiary would reopen for business, with the group's gaming properties in Malmö, Gothenburg and Stockholm returning to action on Wednesday 7 July, after remaining shuttered for over a year. The trio had closed on March 29, 2020.
At the end of the third quarter, approximately 65,500 people were suspended for gambling via Spelpaus.se, which represents an increase of just over two percent compared with the previous quarter.
In total, 95 companies had active licenses on the Swedish market in September 2021 (licenses for non-profit purposes not included), 65 of which were licensed for betting and/or commercial online gambling.