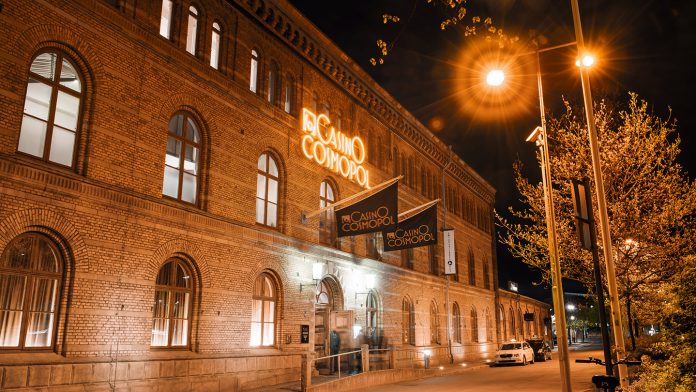 Svenska Spel has confirmed that it's Casino Cosmopol subsidiary will reopen for business this week, after the Swedish government confirmed a further easing of restrictions.
This will see the group's gaming properties in Malmö, Gothenburg and Stockholm return to action on Wednesday 7 July, after remaining shuttered for over a year.
"We are very happy to be able to welcome both our guests and employees back again, and we do it in a safe and secure way in accordance with the authorities' recommendations," stated Per Jaldung, CEO of Casino Cosmopol.
"Guests call every day and ask when we will open. It feels very good to finally be able to give a date and say welcome on July 7."
The casinos in Malmö, Gothenburg and Stockholm closed on March 29, 2020, when the spread of COVID-19 infections increased in the country. 
Casino Cosmopol has implemented a number of measures, including extended cleaning and cleaning, distance markings, refurnishing to avoid congestion and training of employees.
The company says that the reopening will take place "step by step," with the number of people permitted on the premises and around gaming tables to be limited
"There is a pent-up need in people to be seen for real after over a year with the pandemic. We are happy to offer a meeting place where people can be seen and have fun together," Jaldung added.
"We have been ready to start and ready to open on several occasions over the past year, but have then had to back down when the spread of infection has increased again. It is a fantastic feeling that we can now finally open."
Svenska Spel closed down its Casino Cosmopol property in Sundsvall last year after what was described as a struggle with profitability dating back a number of years. The company highlighted a steadily declining customer base resulting in a lack of sufficient visitation to continue running the business.