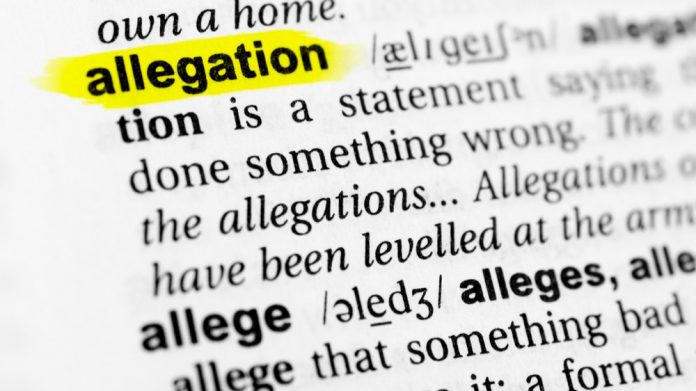 Evolution has reached out to the New Jersey Division of Gaming Enforcement and initiated an internal review, following allegations made last week by a New Jersey law firm that it breached US sanctions.
This came via a Bloomberg report that law firm Calcagni & Kanefsky had filed a complaint by an 'anonymous competitor' to the state regulator alleging that Evolution had breached US laws by conducting business in countries such as Iran. It was further claimed that the group had lost $3bn of market value.
"Those allegations originate from an anonymous third party with what appears to be an intention to discredit Evolution," a statement issued by the firm, which it says has been done to clarify its business model, responsibilities, and way of operating, declared.
Evolution, which last week issued a statement denying the accusations, reasserted that it sold its certified content to licensed operators and aggregators, in which it had no control over how games would be used by partners. Adding that it held no direct engagement with players or involvement in payment transactions.
It is the operator's responsibility to conduct a KYC on each player, decide what markets to focus on, what players to accept, and to comply with their regulation and their license, the statement continues.
"The supplier of a cabinet on a gaming floor is not responsible for who enters the casino and plays on that cabinet," Evolution comments.
"Consequently, the supplier of the cabinet is not responsible for the KYC of the player and does not handle the player's money. The same principle applies in the online casino market. The control of who plays the game is a strict responsibility of the operator."
The company also cites ongoing work with regulators and operators to support and provide tools to address and manage markets according to license and regulatory frameworks.
Furthermore, it adds that it does not own or control any of the operators or aggregators it works with, or which players they allow to play, adding that the group "uses tools at its disposal to block play from certain countries, including countries on sanction lists".
The company says it has been "falsely alleged" that its games are accessible directly from countries under US sanctions, something that would not be possible "without sophisticated technical manipulation".
The company's statement continues: "According to allegations made in the anonymous and dubious report, active manipulation of Evolution's systems has been deployed to create the impression that play from such countries was possible.
"This use of Evolution's content, through an operator that was not an Evolution customer but connected to an aggregator which Evolution has as a customer, was seemingly conducted by first establishing a VPN-tunnel from an IP-address in a blocked country to obtain an IP address in an accepted country.
"From this IP-address a connection through the operator to Evolution's lobby was made, clearing all geographical IP checks, and a session was established with the browser. Thereafter, the VPN from the accepted IP address was terminated, while the content session remained active in the browser.
"The first IP address from the blocked country remains active. Prior to those steps, multiple attempts to connect directly from the IP address in the blocked country were rejected.
"This is a deliberate course of action to circumvent a broadly accepted and well-established process to check users' geographical location, with the purpose of discrediting Evolution."