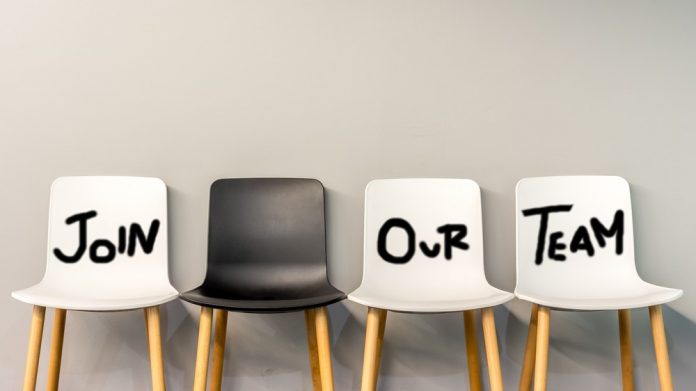 With comings and goings commonplace across the industry, Checkd Group, Parimatch, and Strive Gaming all feature in our latest rundown of a number of recent manoeuvres.
Parimatch 
Parimatch Russia has announced that Dmitry Sergeev will take charge of its Eastern European facing operations, gaining responsibility for coordinating the firm's growth strategy in the region.
Sergeev will lead franchise implementation in the area in the role of head of Parimatch Eastern Europe for Parimatch Russia, as it prepares to separate from Parimatch CIS to operate independently in the new year.
The former CEO of Parimatch CIS will implement an expansion plan across the region's markets based on the acquisition of local betting licences following the planned separation.
"Russia represents a huge potential for future growth, and our continued expansion across the region increasingly demands more and more from each of us on the team, which I'm delighted to be leading," Sergeev remarked.
"Our franchise-based development in the Eastern Europe is a new direction and will prove a highly ambitious challenge that both myself and our team will relish. Always dedicated to delivering the best, we will do our utmost to deliver upon the expectations of our shareholders and raise brand awareness in Europe."
Checkd Group
Checkd Group is striving to grow "what has quickly become an essential element within our varied product mix," via a pair of hires to its Checkd Media poker division.
This saw seen Lee Johnston join the Manchester-based company as poker manager, with Sophia Darling installed as a poker executive.
The two will be charged with leading Checkd's poker strategy, which is spearheaded by the Footy Accumulators Poker League, powered by PokerStars.
Alex Beecham, Checkd Media managing director, said: "The Footy Accumulators Poker League continues to go from strength to strength and has been given fresh momentum through the new partnership with PokerStars, the largest real money online poker site in the world.
"Lee and Sophia both bring with them significant knowledge and experience from the poker world. We are excited to have them on board as we continue to grow what has quickly become an essential element within our varied product mix and one that drives traffic while providing rich entertainment for our communities."
Wynn Resorts' online sports betting and casino division, Wynn Interactive, has named Ian Williams as president, where he will oversee the segment's day-to-day operations.
A 20-year gaming industry veteran, Williams joined WynnBet in October as chief operating officer, prior to which he served as president of online gaming at Churchill Downs where he contributed to the firm's interactive division.
He is also lauded as being responsible for spearheading the initial development of Churchill Downs' real money sports and igaming businesses.
SkyCity
SkyCity Entertainment Group has advised that Julian Cook has been appointed as chair-elect of the firm's board, replacing current incumbent Rob Campbell where he retires as a director.
The casino and entertainment operator's board unanimously agreed to the move, effective this week, to enable an orderly transition and handover period. Cook will officially replace Campbell as chair on January 1, 2022.
"We have made significant progress over the past year to refresh the SkyCity board and I am delighted that Julian has been selected by the SkyCity board to lead SkyCity as the new chair from January 1, 2022," Campbell said.
Strive Gaming
Strive Gaming has named Haig Sakouyan as VP of client success, joining from Bally Interactive, a subsidiary of Bally's Corporation, via its Bet.Works acquisition. 
Haig was hired as VP of B2B and was responsible for partners such as Elite Casino Resorts, theScore and Rushmore Gaming, in addition to overseeing all BallyBet B2C launches.
In his latest role he will be responsible for providing "an excellent service and experience" to Strive Gaming's B2B customers and their end users.
Max Meltzer, chief executive of Strive Gaming, welcomed the appointment, saying: "Haig is an experienced and respected executive within the industry and is a key hire for us if we are to deliver on our slogan of 'performance at scale.
"His involvement in the launch of 18 retail and online sportsbooks and casinos gives him unrivalled insight into the process operators must go through and from this he will be able to ensure our partners receive the best service and support in the market.
"Haig joins Strive Gaming at a time when there is incredible momentum behind the business with licences already secured in Arizona and Colorado and with applications in progress in other states, and I look forward to working closely with him as we move towards going live with our first partners."