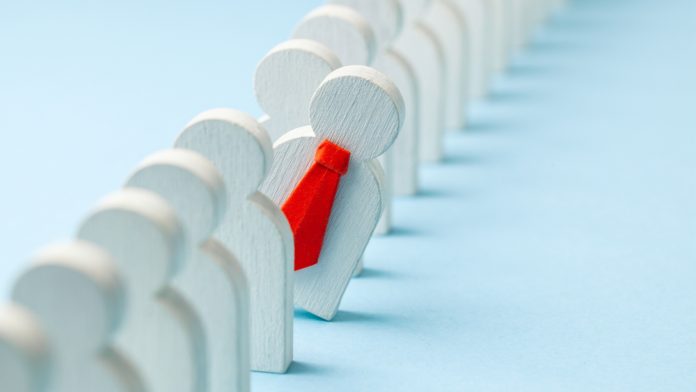 With comings and goings commonplace across the industry, Poker Power, Eminence Holdings, Galaxy Gaming and Voxbet all feature in our latest rundown of a number of recent manoeuvres.
Galaxy Gaming
Casino table games developer and distributor Galaxy Games has appointed Cherly Kondra as its board of directors.
Currently serving as vice president of internal audit at Tractor Supply Company in the US, Kondra aims to use her previous experience as the VP of internal audit and CCO at Pinnacle Entertainment, along as being the chief audit executive at Caesars Entertainment, to continue to build strong teams to address the many audit, compliance, regulatory and legal issues impacting the gaming sector.
On her appointment, Kondra stated: "I appreciate the invitation to join the Galaxy board. I look forward to bringing my recent experience at Tractor Supply as well as my decades working for multi-jurisdictional public gaming companies."
Lauding the appointment of Kondra, Mark Lipparelli, chairman of Galaxy's board of directors, noted that the company is "fortunate" to have Cheryl's experience joining the board. He added: "She knows firsthand the expectations stakeholders have of companies serving the gaming industry, and she has helped some of the largest companies in the business to exceed those expectations.
"I am confident Cheryl will bring material contributions to Galaxy as a member of the board."
Poker Power
Poker Poker has added three new "superstars of the poker world" to its advisory board, with the inclusion of Xian Liu, Jennifer Shahade, and Melanie Weisner.
The three new additions will work with Poker Power to help those who identify as female learn the key life and professional skills poker offers, including decision-making, strategic thinking, capital allocation, and risk management.
Moreover, the new advisory board will participate in player outreach, as well as curriculum and product development. They will also serve as brand ambassadors, furthering Poker Power's commitment to partnering organisations, like Kellogg School of Management and the Women's Poker Association.
"I'm honoured to work with these incredible women who share our mission and vision for the organisation," said Erin Lydon, managing director and general manager of Poker Power. "Poker Power as a whole will benefit from their years in the industry and expertise in the field."
Shahade, a Pokerstars pro as well as a two-time women's chess champion, was the first woman to win the US Junior Open and the author of several books including 'Chess Queens'. Passionate about female empowerment, Shahade thinks poker offers many important lessons that can be particularly useful to women.
"I love the potential of poker to make me a better version of myself," Shahade explained. "Poker can help anyone make better decisions."
Poker industry consultant, bilingual commentator and champion Xuan Liu has played the game since she was a child and at some of the highest levels for most of her adult life. She is known for her extensive winnings in tournament poker.
"Poker can arm women with essential life skills like learning the beauty of risk, negotiating like a pro, and taking control," added Liu. "These are all lessons they can take from the game room to the boardroom for the rest of their lives."
Professional poker player and coach Weisner holds multiple European Poker Tour Ladies' Event titles, a World Poker Tour Six-Max title, and has cashed 40 times in the World Series of Poker.
"Poker isn't just a game of cards. It's about strong decision-making and the methodology of calculating precise, high-value decisions in a sea of imprecise information that models the business world in a fascinating way," Weisner concluded.
Voxbet
Voxbet, formerly known as Onionsack, has hired online gambling industry stalwart Andrew Lee to the position of chairman, as it aims to enhance its footprint worldwide.
Lee joins Voxbet after stints across an array of leadership roles, most notably as managing director of William Hill Online, president of WorldRemit and more recently as MD of International Sportsbook at The Stars Group.
"I'm thrilled to join the talented Voxbet team at such an exciting time for the business. Its pioneering technology is already proven with leading international operators," stated Lee. "I believe Voxbet has one of the most applicable ideas in the market, in that it solves a genuine problem for sportsbooks and its customers as well as creating new opportunities for customer reach.
"There is no more timely story in our sector than this one."
On Lee's appointment, Voxbet founder and CEO, Jonathan Power, expressed his delight with the addition to his team, praising his "focus as a leader" and aims to "rapidly expand" its global customer base through his hiring.
Power added: "We're delighted that Andy has agreed to come on board as chairman, as we seek to rapidly expand and grow our global customer base. His focus as a leader is proven at tier one operators – he led the mobile first charge successfully at William Hill Online and sees the coming evolution to voice first.
"Andy has a track record of succeeding by being ahead of the curve. We're already enjoying the benefit of Andy's analytical eye and strategic planning and when he speaks people listen. That's priceless for us."
Eminence Holdings
Mark Robson has been named by technology company Eminence Holdings as its new chief executive officer.
As CEO of Eminence Holdings, he has been tasked with delivering a growth strategy which includes launching utility for CasinoCoin, a digital token designed specifically for the regulated gambling industry.
Commenting on his appointment, Mark said: "We have ambitious plans to harness the power of blockchain and deliver better experiences for players and operators. Daniel, Matthew and the team have done an incredible job getting to where we are now and I am delighted to be leading the organisation into the next chapter.
"The use of digital currency is growing and in CasinoCoin we have a token that has been designed specifically for the regulated online gambling industry and I look forward to delivering valuable utility to both holders and operators."
Lauded by Eminence as "one of the most experienced executives in the sector", Robson has held various senior roles at tier one companies, such as Microgaming, SHFL Entertainment, and Bally Technologies.
More recently, he was head of egaming for the Isle of Man government and spent the past four years as CEO of King Gaming and co-founder of the B2B software company Champion Sports.
Daniel Keller, CTO at Eminence Holdings, added: "Mark is one of the most experienced and respected executives in the sector and his appointment as CEO is a major coup for Eminence Holdings as we continue to deploy our aggressive expansion plans.
"I would like to officially welcome him to the business and look forward to seeing him lead the organisation through the next stage of its journey towards being an industry leader."
Crown
Crown has confirmed the election of Dr. Ziggy Switkowski as the new chairman of the company's board, following the interim period held by Jane Halton.
The appointment of Switkowski as an independent non-executive director has become effective following the receipt of all necessary regulatory approvals.
On behalf of the Crown board, Dr Switkowski thanked Halton, who will remain as an independent non-executive director of Crown, for her "outstanding stewardship" in the role of interim chairman during a period of significant board and management renewal.