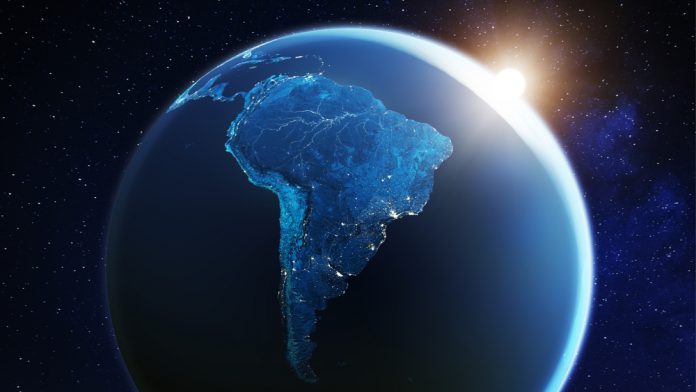 At a time where mobile internet is highly accessible, there are players who are ready to spend hours playing on their smartphones. According to Dmitry Starostenkov, CEO of Evenbet Gaming, "these players are the future".
In the first of a three part mini-series delving into the current state of the LatAm market, Starostenkov is joined by Mario Benito, CCO of R. Franco Digital and Andrea Rossi, Betsson Group's commercial director Latin America, to give the lowdown on the opportunities it presents.
"I'm sure that we are just at the beginning of the digital transformation in South and Latin American gaming," stated Starostenkov, pointing out that only three years ago, most land-based operators were sceptical about going online "now they are adopting a multi-channel approach in droves, using online to become attractive to new audiences."
Rossi added that he too believes that digital is the way forward. He explained that, as an effect of the pandemic, a number of land-based operators have moved to the digital world, and the way forward for them seems to be omnichannel – "so whilst they still keep their brick-and-mortar presence, they will also focus on growing their online business"
He continued to explain that this can also open some M&A opportunities as retail operators will be on the lookout for online providers which can support their web-based operations through know-how and experience.
"I think digital marketing was predominantly used by online operators," Rossi added. "However, now that land-based casinos started moving to the online space, they'll slowly but surely kick-off their digital marketing activities too so one shall expect an increase in digital marketing activity."
Benito emphasised that, to him, it is clear that for these sectors to succeed in the future, "digital marketing has to be a primary action and a central pillar of their strategy".
He explained that the way that people all over the world consume media has changed "forever", providing the example that millions will now never encounter traditional TV advertising again.
"Following the old traditional ways of marketing is a recipe for obsolescence when relatively new channels such as Twitch and YouTube enjoy such widespread popularity."
He continued to highlight that, for casino suppliers, while a great deal of care should be taken over the selection of appropriate partners, "this is no time for hesitancy".
He concluded: "Streamers and influencers on new media channels attract huge audiences and cannot be ignored in favour of campaigns in traditional media."