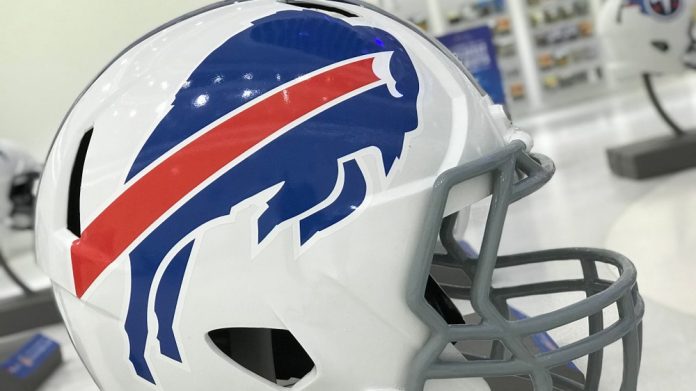 FanDuel has deepened its alliance with the US sporting landscape further still, after the gaming and betting operator fostered a collaboration with the National Football League's Buffalo Bills.
In addition to the use of official Bills marks and logos, FanDuel will gain access to a range of media assets, including TV and radio spots to engage Bills fans and in-game signage and activations at Highmark Stadium.
"The Bills take pride in being a culture that is built on genuine connection with their fans, and we are absurdly fan-focused at FanDuel, making this a natural collaboration," said Mike Raffensperger, CMO of FanDuel Group. 
"As we prepare to bring America's number one sportsbook to New York state, we will collaborate with the Bills to bring unique content and experiences to one of the most loyal fanbases in sports."
Under the terms of the partnership, FanDuel will also be the presenting sponsor of the Buffalo Bills-themed Podcast, Bills by the Numbers, hosted by Steve Tasker and Chris Brown, discussing team updates and key fantasy matchups.
"FanDuel has built a strong reputation as a premier sports betting destination for sports fans," said Dan Misko, Pegula Sports & Entertainment senior vice president of business development. 
"The ways they reach people through engaging and entertaining content is innovative and aligns with how we think about connecting with our fans.
"We're very excited for all this partnership will offer our valued fans throughout the state of New York as part of their gameday experience, and look forward to working with FanDuel for many years to come."
The Bills have already clinched a play-off berth during the current NFL season courtesy of a 10-6 win loss record to-date, however, the franchise could yet clinch the AFC East title.
This could be achieved this coming weekend courtesy of a win over the New York Jets, a New England Patriots loss to the Miami Dolphins, or a tie plus a Patriots tie.