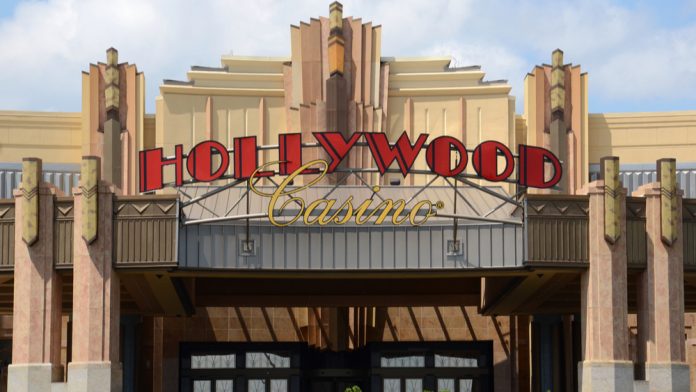 Penn National Gaming has become the latest casino operator to join the American Gaming Association's Have A Game Plan. Bet Responsibly public service campaign.
This will see PNG, which currently offers legal sports betting in 13 states, promote the campaign's responsible sports betting content on its Barstool Sportsbook digital platforms and social media accounts.
Furthermore, the AGA will also activate Have A Game Plan in all of Penn National's brick-and-mortar sportsbook locations.
"Responsible gaming is core to our sports betting operations, and we're thrilled to extend these efforts through our partnership with the AGA's Have A Game Plan initiative," said Jon Kaplowitz, Penn National's head of interactive.
"Our customers are sports fans first, and this campaign will allow us to educate everyone, whether they are new to sports betting or seasoned bettors, on how to wager responsibly in a fan-friendly way."
The AGA launched Have A Game Plan in late 2019 in a bid to educate sports fans on the principles of responsible sports betting.
The PNG join campaign partners DraftKings, FanDuel, Monumental Sports and Entertainment, NASCAR, NHL, PGA Tour, SeventySix Capital, Sightline Payments, Sinclair Broadcast Group, UFC, New York Jets, Vegas Golden Knights, and the Washington Football Team.
"Penn National's expansive digital and land-based footprint will amplify our Have A Game Plan campaign to consumers across the country," added Casey Clark, AGA senior vice president.
"We are appreciative of Penn National's significant commitment to the campaign as we collectively work to ensure every sports bettor is equipped with the knowledge to wager responsibly."
Earlier this week, it was reported that US commercial gaming continued its record breaking momentum into November, according to the AGA's Commercial Gaming Revenue Tracker which showed that the 30-day period marked the second-highest grossing month.
The group reports that revenue from traditional casino gaming, sports betting and igaming reached $4.85bn, which demonstrated growth of 35.3 per cent year-on-year and up 1.3 percent from October 2021.