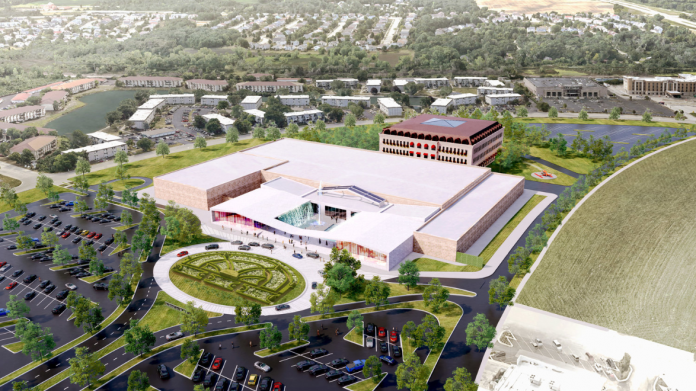 Full House Resorts is expecting to deliver its highest full-year results for eight years upon publication of its 2021 performance, as the casino operator outlines a preliminary report which also delves into ongoing expansion efforts.
For the final quarter of the past year, net revenue is expected to rise from $38.5m to between $43m-$43.5m year-on-year, with operating income anticipated to reach $4.9m-$6.1m, which would represent a drop from 2020's $7.7m.
Net income is slated to reach between $4.2m and $5.9m, up from Q4 2020's $3.5m, with Full House reporting that adjusted EBITDA could reach $7.3m-$8.5m, which reflects adverse hold in its Nevada and Indiana segments and approximately $1.7m of expenses related to corporate initiatives that are not expected to recur.
Subsequently, the group is expecting to disclose a steller full year performance, which could bring a significant revenue increase from $125.6m to between $179.9m-$180.4m YoY.
Operating income is expected to increase from $10.5m to £36.9m-$38.1m, with net income anticipated to reach $10.9m-$12.6m, compared to $100,000 through 2020. Adjusted EBITDA in 2021 is expected to be in the range of $46.6m to $47.8m.
Last month, Full House Resorts was selected by the Illinois Gaming Board to develop its American Place casino resort in the city of Waukegan, with the firm subsequently announcing that it is to spend approximately $100m on a temporary facility.
This is said to include "significant" upfront gaming license payments, and the purchase of slot machines that are expected to be transferred to the permanent casino once opened
The venue is expected to open midway through the current year with in the region of 1,000 slot machines and 50 table games, subject to regulatory approval.
Full House adds that it has also agreed to purchase approximately ten acres of "strategically important" land adjoining the 29-acre casino site to be leased from the city.
Elsewhere, the group has also increased its anticipated investment for its Chamonix Casino Hotel, currently under construction in Cripple Creek, to $250m.
Increased construction costs endured thus far are said to reflect supply chain issues, inflation, and a difficult construction environment, with management believing that there will not be further budget increases.
Full House adds that, due to state-wide gaming revenue upticks throughout Colorado, it "remains confident that its high-end Chamonix Casino Hotel project will earn a high return on investment".
From July 2021 through November 2021, Colorado revenue increased 42 per cent versus the prior-year period, with Cripple Creek up 26 per cent and Black Hawk rising 50 per cent when compared to the same period through 2020.