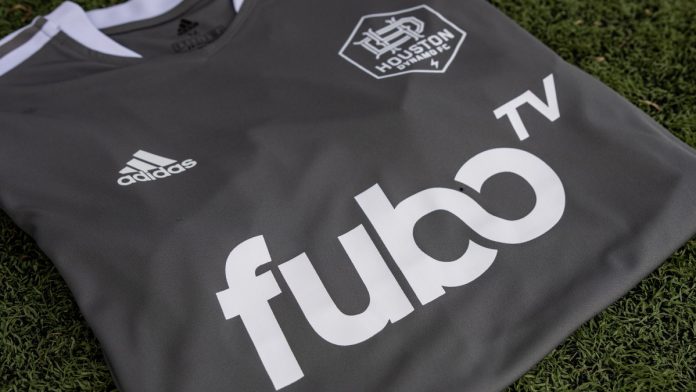 The Houston Dynamo Football Club has secured a long-term partnership with Fubo Gaming, which becomes the first such partnership entered into by the Major League Soccer franchise.
Lauded as a "groundbreaking deal" for the football club, the collaboration sees Fubo become designated as an official sports betting partner of Houston Dynamo.
This will see fuboTV become featured prominently on the front of both Houston Dynamo FC and Houston Dash, of the National Women's Soccer League, training tops for the 2022 season.
Beginning with the upcoming 2022 MLS and NWSL seasons, the partnership will feature Fubo Gaming branding through an integrated marketing campaign,a presence on the club's TV and podcast programming, and activation on its digital and social channels and other marketing assets.
Furthermore, Fubo will also gain "prominent placement" across the PNC Stadium, including naming rights for the gate entrance located at the Northeast corner.
"This partnership represents a significant step forward for our club, and I am proud to welcome fuboTV and Fubo Gaming to the Dynamo and Dash family," stated John Walker, Houston Dynamo FC president. 
"Fubo Gaming is at the forefront of the sports gaming industry and will be leaders in shaping how we enjoy sports in the years to come.
"We look forward to working with their industry experts to deliver best-in-class experiences for our fans and continually improve the fan experience as the landscape evolves."
In conjunction with this agreement, Fubo Gaming has also inked a multi-year market access deal with the club, pending legislation passing in the state of Texas to legalise sports betting. Following the potential passage, the company is expected to launch its Fubo Sportsbook in the Lone Star State, pending the requisite regulatory approvals.  
"Partnering with the Houston Dynamo Football Club for market access in Texas is a major milestone for Fubo," said Scott Butera, president of Fubo Gaming. 
"Texas has an incredibly enthusiastic community of sports fans and will ultimately become one of the largest sports betting markets in the US.
"In addition, our comprehensive partnership with the Dynamo, which encompasses numerous assets and levels of fan engagement, allows Fubo Gaming to maximise its uniquely integrated streaming and wagering platform and furthers our goal of offering highly personalised and immersive experiences."