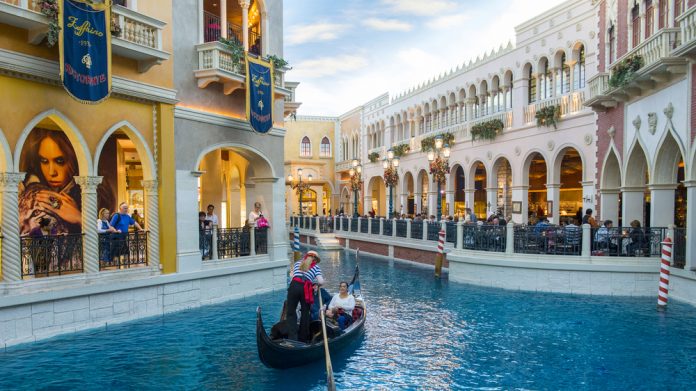 Las Vegas Sands has voiced confidence in delivering maintained growth moving forward, as "travel restrictions eventually subside and the recovery comes to fruition".
This comes as the casino and entertainment operator disclosed its performance through the fourth quarter ending December 31, 2021, when the group says that pandemic-related travel restrictions continued "to impact our current financial performance".
Net revenue during this time frame came in at $1.01bn, which represents a narrow drop of 0.7 per cent compared to one year earlier, with casino generating $651m, down 5.8 per cent from $689m.
Food and beverage revenue also dropped after finishing up at $51m (2020: $55m), with the group's rooms; mall; convention, retail and other, all increasing to $104m (2020: $99m); $180m (2020: $153m); and $22m (2020: $19m); respectively.
Operating loss was $138m during the quarter, compared to $119m in the prior year with net loss at $315m from a loss of $303m one year earlier, and adjusted property EBITDA closing the quarter at $251m, compared to $191m in 2020.
Furthermore, LVS also expects to close the $6.25m sale of its Las Vegas real property and operations to an affiliate of funds managed by affiliates of Apollo Global Management during the first quarter of the current year.
"We remain confident in the eventual recovery in travel and tourism spending across our markets and enthusiastic about the opportunity to welcome more guests back to our properties in 2022 and the years ahead," said Robert Goldstein, chairman and chief executive officer.
"While pandemic-related travel restrictions continue to impact our current financial performance, we again generated positive EBITDA in each of our markets.
"We remain deeply committed to supporting our team members and to helping those in need in each of our local communities as they recover from the impact of the pandemic.
"Our ongoing investments in our team members, our communities and our market-leading integrated resort offerings position us exceedingly well to deliver growth as travel restrictions eventually subside and the recovery comes to fruition.
"We are fortunate that our financial strength supports our investment and capital expenditure programs in both Macao and Singapore, as well as our pursuit of growth opportunities in new markets."
Full year 2021 operating loss was $689m, compared to operating loss of $1.39bn in 2020, with its casino segment up 29.4 percent YoY to $2.89bn (2020: $2.04bn). Net loss attributable to LVS was $961m, compared to net loss of $1.69bn.