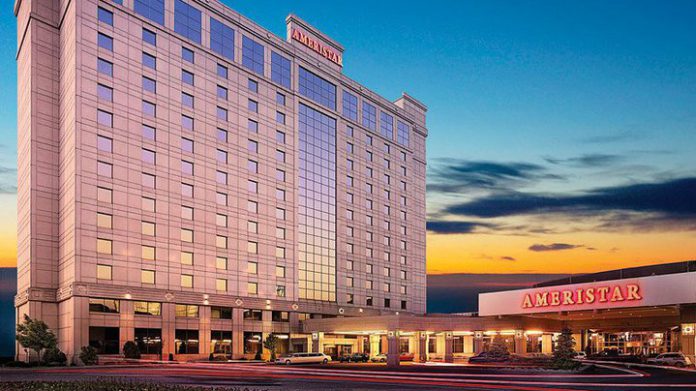 Penn National Gaming has lauded a "strong finish to another transformative year," which has seen the group assert that the accomplishment of "several strategic objectives" have "laid the foundation for future growth".
This, says the group, has been driven by the completion of its Score Media and Gaming acquisition, continued expansion of Penn Interactive operations, opening of a fourth casino in Pennsylvania and roll-out of new technology at numerous casinos.
Jay Snowden, president and CEO of PNG, has lauded an ability "to deliver impressive results despite the ongoing pandemic," with Q4 revenue of $1.57bn and adjusted EBITDAR of $480.5m exceeding both 2020 and 2019 levels of $1.02bn and $365.4m and $1.34bn and $199.4m, respectively.
Furthermore, the casino and entertainment operator has also disclosed net income of $44.8m, contrasted to $12.7m in 2020 and a loss of $92.9m two years earlier.
For the full year, revenue of $5.9bn through 2021 is an increase from both $3.57bn and $5.3bn in 2020 and 2019, respectively, with adjusted EBITDA closing at $1.99bn (2020: $1.09bn & 2019: $1.6bn).
On an interactive basis, PNG says that a "disciplined marketing approach and increased scale" has "set us apart from the competition" as the division delivered a lower-than-expected EBITDA loss "despite launching sports betting operations in two new states (Iowa and West Virginia), icasino in West Virginia and integrating theScore".
Furthermore, it adds that recent launches of temporary sportsbooks at its Louisiana properties led to a combined market share of 58 per cent in handle and 53 per cent in gross gaming revenues in December 2021.
The company estimates that its total national share of the retail sports betting market outside of Nevada is approximately 12 per cent.
Penn National now operates sports betting in 12 states and igaming in four, and is looking to gaining additional scale in 2022 with anticipated launches in Ontario, Ohio and Maryland.
"Our icasino product received a number of upgrades during the fourth quarter, including the introduction of our first in-house developed games," continued Snowden.
"These improvements drove steady month-over-month growth this past fall in both handle and gross gaming revenue for the Barstool Casino. We are particularly pleased with the performance of our in-house games, which have contributed over 20 per cent of our handle in New Jersey since their launch.
"Our ability to leverage Penn Game Studios in developing titles such as Barstool Blackjack and Barstool Slots allows us to introduce bespoke on-line casino entertainment to the loyal Barstool audience who engages with us in our online sports betting offerings, while also reducing third party content fees."
Furthermore, the company also reports "strong property level performance" across all land-based segments for most of the quarter, with some softness felt in late December due to Omicron that it says abated in late January.
"We remain encouraged by the ongoing visitation from younger demographics and are focused on reimagining our properties and offerings to enhance the entertainment appeal to this steadily growing segment of consumers," added Snowden.
"In November, the company launched live sports betting at temporary locations in its five Louisiana properties while it builds out its market leading Barstool sportsbook concept at its signature properties in Lake Charles, Baton Rouge and Bossier City.
"Additionally, Penn National's omni-channel approach drove overall database growth over seven per cent in 2021, with contributions from both its online and traditional properties, leading to enhanced marketing opportunities and 23.5 per cent year-over-year growth in our VIP segment compared to Q4 2019."