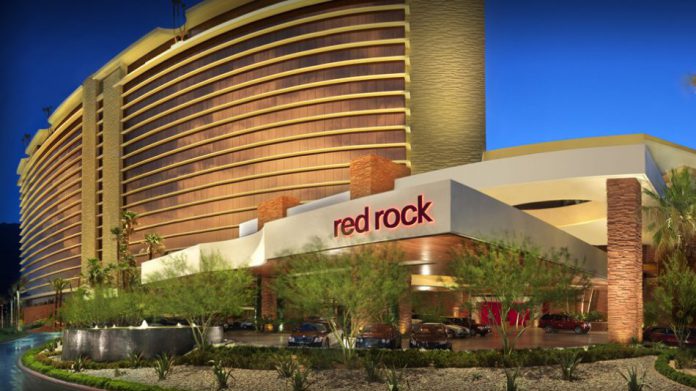 Red Rock Resorts has completed cashless gaming field trials with IGT at its Red Rock and Green Valley Ranch properties, with the group having also secured the necessary permits to begin construction on its Durango casino resort development.
Stephen Cootey, EVP, CFO and treasurer at Red Rock, made the comments in the operator's latest earnings call, with ground breaking at the site of the expected $750m project having taken place.
"There are no unrestricted gaming competitors in the five-mile radius of the project site. In January, we received our permits to begin construction of this project, and we have since broken ground," Cootey explained.
"Anticipated construction will take approximately 18 to 24 months. When complete, the project will include over 73,000 square feet of casino space with over 2,000 slot machines and 46 table games, over 200 hotel rooms and suite product, four full-service food and beverage outlets, a state-of-the-art racing sportsbook and a resort-style pool."
This comes as the group reports a 23 per cent revenue increase through 2021's fourth quarter to $422.4m (2020: $343.4m), with Las Vegas operations up 33 per cent to $420.5m (2020: $316.2m).
However, it should be noted that 2020 results were impacted by a 79-day state-wide shutdown of all nonessential businesses, including casinos, in an effort to reduce the spread of COVID-19 and by the restrictions imposed upon its own business, which Red Rock says "followed and continue through today".
Q4 net income came in at $200.1m (2020: 49.6m) and adjusted EBITDA closed at $189.7m (2020: $150.5m), while on a full-year basis these closed at $354.8m (2020: -$174.5m) and $741m (2020: 368.5m), respectively.
Group-wide FY net revenue secured a 37 per cent uptick to $1.6bn (2020: $1.2bn), with its Las Vegas division rising 49 per cent from $67.7m to $204.8m year-on-year.
"Taking a look behind the numbers within the quarter, the government's mask mandate across the state of Nevada remained in place," Cootey continued.
"And we definitely felt the effects and — of that and of increased inflationary pressure on ordinary goods and services. These factors were an offset to customary fourth quarter seasonality and resulted in quarter-over-quarter visitation — a reduction in visitation.
"Despite these factors, we experienced increased time on devices as well as strong spend per visit across our entire portfolio.
"Consistent with our experience earlier in the pandemic, the mask mandate and the recent resurgence of the Omicron virus most notably impacted our older guest segment.
"Despite these headwinds, we remain disciplined and focused on executing on our core strategy, which allowed us to generate record revenue and profitability with our gaming segments in the fourth quarter."
Furthermore, Red Rock also discloses that it has begun the roll-out of cashless gaming solutions to its remaining properties, which it expects to have up and running during the coming two quarters.
"On cash, I think it's early days, right? So we haven't really even begun our big marketing push as we wanted to wait until there's a seamless experience across our entire portfolio so that a guest can experience the same cashless transaction technology at Red Rock that they would at Sunset. So we expect to do a larger push when we're completed with the rollout," Cootey explained.
"In terms of the expectation, we expect this to be adapted well, particularly with the younger demographic. We expect it to accelerate. Any time you remove friction from the gaming floor, that generally is good for the business, and it accelerates gaming spend. I mean, I'll leave it at that.
"In terms of the remote registration overall, I think that just should — again, you're removing friction from the business from a cashless perspective. And so you expect that to help our sign-ups."