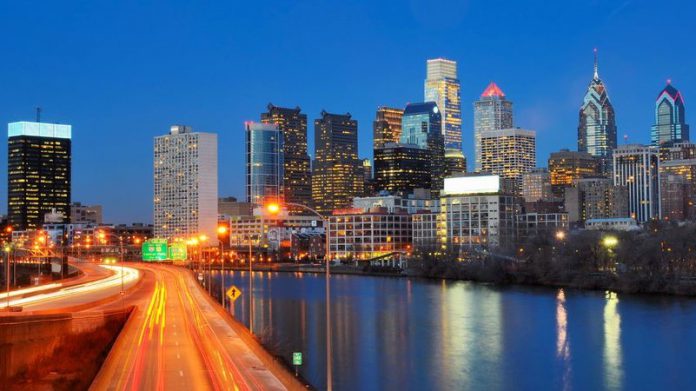 Pennsylvania online casino and poker rooms shattered records through December, with betting volume at digital and retail sportsbooks also remaining near all-time highs.
The former produced $127.6m in gross gaming revenue during the month, a feat which eclipses its previous best of $117m that was reached in October and represents a 17 per cent year-on-year uplift from $108.5m.
This brought $102.1m in taxable revenue, which yielded $42.5m in state taxes and local assessments. Wagering at online casinos rose to $4.3bn from $3.8bn in November.
For the year, Pennsylvania's online casinos generated $1.3m in gross revenue from online casino games and poker rooms, up 91.1 per cent from $680.2m in 2020; as well as $466.4m in state taxes.
"The growth in online casino gambling seems almost endless," said Katie Kohler, an analyst for PlayPennsylvania. 
"Online casino revenue nearly doubled year over year, a significant jump from 2020 when the global pandemic kept people at home. Growth should taper some in the year ahead, but online casinos have yet to reach their ceiling."
The Keystone State's sportsbooks accepted $750.4m in wagers during the month, its third highest total to-date and a 36.8 per cent rise from $548.6m YoY.
However, analysts report that the month saw bettors win "at a far higher rate" that one month earlier, with November seeing revenue spike to $84.9m.
December brought $38m in gross revenue for sportsbooks, which is down 16.3 per cent for $45.3m from December 2020.
Online sportsbooks took in $693.3m in wagers, or 92.4 per cent of the state's handle. FanDuel topped the online market with $246.8m in wagers, or 32.9 per cent of the total
After $19.1m in promotional spending, sportsbooks closed the month with $18.8m in taxable revenue, yielding $6.8m in state taxes and local share assessments.
For the year, Pennsylvania's retail and online sportsbooks produced $6.5bn in wagers, up 83 per cent from $3.6bn in 2020, $505.5m in gross revenue, up 87.3 per cent from $269.9m in 2020; and $122.5m in state taxes and local share assessments, a 79.4 per cent increase from $68.3m YoY.
"If the carrot for legislators to legalise sports betting is to create a sustainable and consistent revenue source for the state, no state has been more successful than Pennsylvania," added Dustin Gouker, analyst for the PlayUSA. 
"Pennsylvania's relatively high tax rate does seem to contribute to slower growth overall, but that seems to be a worthwhile trade-off that has been an overall benefit to the state."