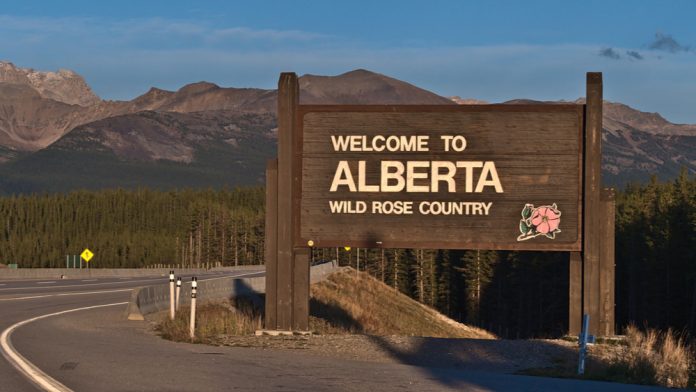 PointsBet Canada has set its sights on Alberta's tech hub as it reaffirms its commitment to the Canadian marketplace.
Identifying the Calgary-Edmonton Corridor as a "possible expansion point" for its digital sports betting operations, PointsBet Canada noted that Alberta's "avid sports fan base and business-friendly environment" are among the reasons it's exploring operations within the province.
Scott Vanderwel, chief executive officer of PointsBet Canada, explained: "Our mission since the very beginning has been to build a Canadian sportsbook, with Canadian employees, for the Canadian market.
"We believe that Alberta has the talent and highly-skilled workforce that can help us be at the forefront of igaming in Canada. In addition to the economic growth created by an igaming workforce, Alberta has an even greater economic opportunity should it choose to pursue a regulated and competitive igaming market in the province. Doing so would create a level-playing field in a responsible and licensed gaming market for Alberta's sports fans."
Originally founded in Australia, PointsBet, in recent months, has become the exclusive sport betting partner of the NHL Alumni Association, Daily Faceoff and The Nation Network, Team Kevin Koe and Team Kerri Einarson, and the official partner of Curling Canada.
"We knew early-on in our conversations with PointsBet Canada that they were committed to building a product that was true to our nation's identity and not just paying lip-service to its customers," Jay Downton, co-founder of The Nation Network and partner of PointsBet Canada, expressed. "Whether it is their partnership with the NHL Alumni, Trailer Park Boys, or Team Koe, PointsBet Canada is an authentically Canadian sportsbook.
"As a proud Edmontonian, I am excited to see them looking to Alberta to expand their operations."
The company owns and controls its own technology instead of outsourcing core functions to third parties, a decision which it notes allows PointsBet to safely tackle high volumes of betting and address technical issues quickly.
Moreover, the company emphasised that the hands-on, in-house approach also creates opportunity in allowing for operations, investment, and jobs to either open or remain in Alberta.
"Alberta's competitive business environment, talent pipeline and unique infrastructure continue to elevate the province as a growing global tech hub," commented Rick Christiaanse, CEO, Invest Alberta.
"Our recent MOU with PointsBet Canada will support the company on its investment journey as PointsBet looks to Alberta as a potential destination for high-impact investment."