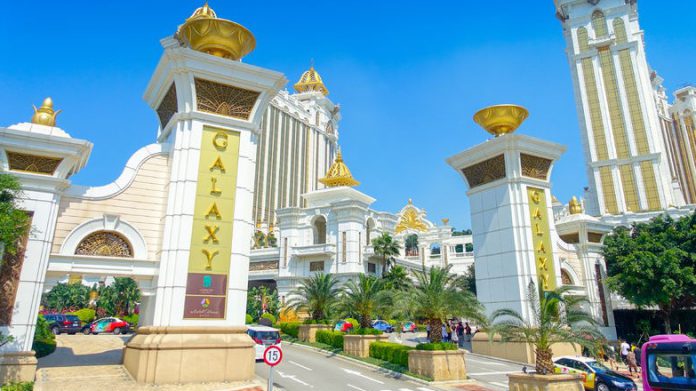 Galaxy Entertainment Group has stressed confidence in its home market of Macau, as well as its financial strength and future earnings potential, as the casino operator states that it is "well positioned to navigate through the pandemic".
Despite what it notes as an "economically challenging period," the company maintains a commitment to ongoing developments and future expansion opportunities, potentially including China, despite dropping out of the recent round of bidding in Japan.
Regarding this latter point, and with the country expecting to issue three integrated resort licenses, GEG reaffirms that its believes Japan "has significant longer term potential" and will continue to monitor market development and the licensing process.
"GEG continued to invest in the advancement of Macau's economy with our Cotai phases three and four developments, and renovating and upgrading our existing resort facilities where we intend to align the openings with the prevailing market conditions," Dr Lui Che Woo, Chair of Galaxy Entertainment Group, commented. 
"We continue to pursue our project in Hengqin and are expanding our focus beyond Hengqin and Macau to potentially include opportunities within greater China, including the rapidly developing Greater Bay Area."
During 2021's final quarter revenue came in at HK$4.75bn (£447.86m), which represents a seven per cent year-on-year decrease from HK$5.1bn but an 11 per cent quarter-on-quarter increase from $4.28bn (£403.8m).
The group saw its Galaxy Macau property take the lion's share of revenue with HK$3.2bn (£301.7m), down three per cent YoY and up 13 per cent QoQ, with StarWorld Macau down 30 per cent YoY and down one per cent QoQ to to HK$669m, and Broadway Macau dropped 13 per cent YoY but flat QoQ at HK$14m.
Furthermore, the group also reported quarterly adjusted EBITDA of HK$1bn (£94.3m), which represents a three per cent YoY increase, but decreases 107 per cent QoQ.
For the full-year, GEG saw revenue surge 53 per cent YoY to HK$19.69bn (£1.85bn) from HK$12.87bn (£1.12n), with adjusted EBITDA swinging to HK$3.5bn (£330m) from a loss of $1bn (£94.3m) one year earlier.  
"I would like to take this opportunity to provide you with a broad market overview and to review the financial performance of GEG in 2021," the chair continued.
"Macau like the rest of the world, continued to experience the impact of COVID-19 throughout 2021, with sporadic outbreaks in Mainland China and the subsequent travel and quarantine restrictions impacting visitor arrivals."
Adding: "We were encouraged by the performance over the recent Chinese New Year holiday. Even though visitor arrivals were less than anticipated due to travel restrictions, gaming revenue was solid, driven by premium mass, hotel occupancy was higher and retails sales were strong. This is evidence of strong pent up demand for tourism and leisure in Macau."