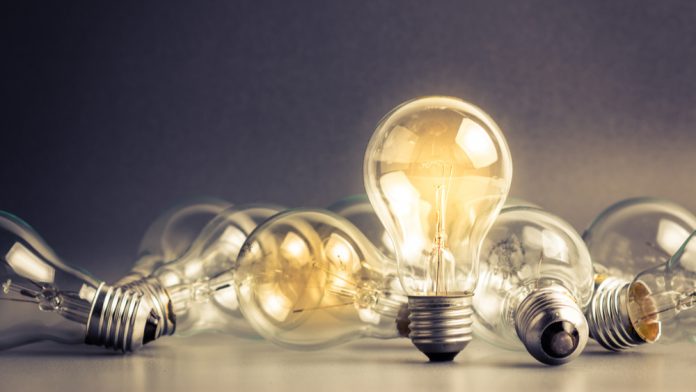 In the second part of CasinoBeats 100 Club's look ahead towards ICE London on April 12-14, we delved into what our members are most looking forward to at the event.
We asked: What are you most looking forward to at ICE?
Martin Hodges, Director of Marketing, Vivo Gaming
It's safe to say that we are looking forward to showcasing and discussing our solutions in real life. Live casino is a visual medium and seeing these set-ups and games up close is the only way to appreciate the detail that goes into making them appealing. 
 
Over the past year, we have really focused on increasing the quality of our products with high-quality streaming and improved camera angles, not to mention the new casino games. So it's fair to say that we are all looking forward to announcing what we have come up with in that time.
Helen Walton, CCO at G.Games
That buzz of a big crowd of people who care about what they are making, looking at each other's work and feeling inspired. That's what happens when ICE is at its best and that's what we're hoping for.
Also we're hoping to have lots of fun and slightly silly photo opps on our stand, because… why not?
Paul Crisp, CMO at Symplify
It may sound a little odd, but human interaction. After two years of being completely separated from the industry physically, the sense of reunion is almost palpable. We at Symplify relish the opportunity of meeting face to face with new, existing and potential customers.
Lisa Karran, COO at Eminence
I'm looking forward to continuing my education in blockchain and cryptocurrency and, as always, meeting old friends and making new ones.
Nadiya Attard, CCO of Relax Gaming
A return to ICE will be the ultimate return to normality. I think that is what everyone is looking forward to. Particularly, we will be prioritising connecting with UK-facing operators.
But, of course, this is the world's biggest igaming event, so it'll be an amazing opportunity to connect with our international customers who we weren't able to visit due to the restrictions over the past two years.
Naturally, we are excited about sharing a couple of announcements that Relax Gaming has been working on but that's all I'll say for the moment.
Alberto Alfieri, Jada Gaming CEO and Co-Founder
Although Jada and Symplify only began working together a few months ago, we advanced quickly and produced a lot of new and cool features that we cannot wait to show to our partners and ICE visitors.
Teams from both companies will be at the stand, and will be looking forward to showing and explaining the new opportunities generated by the artificial intelligence of Jada Brain and the ecosystem of Symplify.
Lahcene Merzoug, Chief Executive Officer at PressEnter
One of the best things about attending ICE is having the opportunity to meet and interact with existing and potential new partners face to face, which will add that extra personal touch.
We also pride ourselves on offering the most exciting casino content to our players, and ICE is a great platform to discover new trends that are emerging and new games coming to market to ensure we are always offering the most engaging content possible.
Discussion amongst our peers is also crucial as we share the opportunities and challenges we're facing in the industry and ICE is the perfect venue to enable these meetings.
Tom Wood, Chief Executive Officer from RAW iGaming
Outside of meeting up with old industry friends, we are looking forward to receiving feedback on our new games and innovations along with seeing what our competitors and partners are up to, as well as finally showing off what RAW has been cooking up over the last year.
RAW is all about standing out or standing down and for those who have been invited to see the more secretive stuff, boy are they in for a surprise.
Victor Pronk, Chief Commercial Officer at Incentive Games
Whilst the pandemic has shown that working remotely is very much possible, making new connections over Zoom or Skype is just not the same as in a face-to-face meeting.
So, we are looking forward to seeing more than just a face and shoulders of the new relations we have made over the past 18 months.
Finding out what our clients, partners and suppliers are like outside of work and sharing personal experiences with them that hopefully create long and lasting relationships.
Suzanne Jiggens-Johnson, Marketing Director from Slots Temple
Being able to physically be in the same place as others from the industry is massively exciting for us. It's been a long time since we can all come together and share ideas and new innovations.
Being able to speak with people face to face is really important in helping us build and develop existing and new relationships.
Oliver Niner, Head of Sales at PandaScore
We have so much to share at ICE, including new products to showcase including our bet builder and expanded customer engagement tools.
We're looking forward to seeing all our global partners and prospects, as well as sharing a comprehensive whitepaper that will serve as a north star for operators wanting to build a successful esports product.
Kevin McGinnigle, Founder of Positively Distinctive Media
Being able to put ourselves out there amongst the crowd. We've grown organically by adding value to those we've worked with and decided it was time to finally let the world know about us.
In addition to this, we've got a special guest joining us at the show. He's someone close to my heart and is rather entertaining. I'll bet I'm not the only one looking forward to seeing him in action either! You best come to our stand if you want to find out more
Sarah Blackburn, Founder at GameOn
Seeing as many clients as possible. Over the last couple of years, we've started working with people that we've only met via Zoom, Teams and Skype etc.
We've forged some really strong bonds with our clients and I'm so excited about meeting face to face and just building on those relationships further. You can't beat a "face to face" meeting and I'm really looking forward to whatever ICE has to bring.
Abby Kimber, Head of Strategic Partnerships at Digital IOM
It will be such fantastic experience to get the sector together again under one roof on the scale of ICE – at Digital Isle of Man we're really looking forward to meeting new and existing contacts to talk about how licensing in the Isle of Man and having a base of operations located here can benefit your business and support growth.
Joe Hall, Co-Founder / Chief Executive Officer at Gift & Go
Looking forward to meeting all our industry friends after a two year absence and showing off all of the new features and functionality we have built for the gaming sector.
Michael Pedersen, Chief Commercial Officer at Livespins
We cannot wait to meet our industry peers again and show them what Livespins is all about and the mission we are on to socially charge the iGaming industry and create a whole new category of live entertainment while doing so.
As an industry, we have a lot of work to do to offer digital entertainment experiences that match what the consumers experience outside our industry. Livespins solves just that and we are excited to speak to providers, operators and streamers who are curious and wants to know more.
James King, Chief Executive Officer from Flows
I'm looking forward to seeing industry innovation and new products showcased as ICE has always been a hub for product launches.
Then it's to catch up with everyone in person from those I've known for years within the industry to new 'virtual' friends met during the pandemic.